Background
Career
Austrian entrepreneur Dietrich Mateschitz and Thai businessman Chaleo Yoovidhya founded Red Bull GmbH in 1984. Each partner received a 49 percent stake in the company, with the remaining 2 percent stake going to Chaleo's son Chalerm. In terms of market share, Red Bull is the highest-selling energy drink in the world (5.6 billion cans sold in 2014).

According to business records Chalerm Yoovidhya held a position of the director of Red Bull Company Limited as well as a position of the director of Siam Winery Limited which was established in 1986 by Chalerm with a strong vision to offer consumers wine as a healthy alcoholic drink.
Major achievements
Chalerm Yoovidhya made it his mission to create a market for wine in Thailand and, in the process of developing a domestic market for his Siam Winery's Monsoon Valley Wines, he helped to bring Thai wines to the world.

Founded by Chalerm, Siam Winery has become South East Asia's leading wine company with a total of over 1000 employees.

In 2015 he was listed #4 in Forbes Thailand's 50 Richest.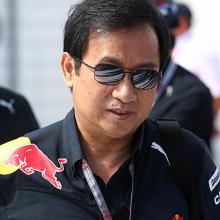 Contributor
Nationalities
Background
Personality
Career Description
Awards
Major Achievements

Red Bull sold a record 5.6 billion cans in 2014 on rising demand in markets such as India, Turkey and South Africa

Religious beliefs
Go
up
Edit Profile