Frederick Guy Butler (Guy Butler)
Guy Butler was a South African poet and writer.
Education
He attended Rhodes University and received his MA in 1938. After marrying Jean Satchwell in 1940 he left South Africa to fight in the Second World War. After the war, he read English Literature at Brasenose College, Oxford University, graduating in 1947. He returned to South Africa, lecturing in English at the University of the Witwatersrand. In 1951, he returned to Rhodes University in Grahamstown to take up a post as Senior Lecturer, and a year later was made Professor and Head of English. He remained there until his retirement in 1987, when he was appointed Emeritus Professor and Honorary Research Fellow. He received honorary doctorates from the University of Natal, the University of the Witwatersrand and Rhodes University.
Career
Butler promoted the culture of English-speaking South Africans, which led to the charge of separatism from some critics, although he argued for integration rather than exclusivity. He was influential in achieving the recognition of South African English Literature as an accepted discipline.

In his poetry he strove for the synthesis of European and African elements into a single voice.

Butler's childhood is depicted in his autobiography, "Karoo Morning" (1977).

"Bursting World" (1983) continues with an account of his student years and his experiences during World War II, in North Africa and Italy.

"Stranger to Europe" (1952), his first poetry collection, contains fine war poems.

"Selected Poems" appeared in 1975, updated with additional poems in 1989.

"Pilgrimage to Dias Cross" (1987) is a long meditation on racial conflict, incorporating representative voices from various groups, and ending with a prayer for unity.

Butler's plays include "Richard Gush of Salem" (1982) and "Demea" (1990).

"A Local Habitation" (1991) continues his autobiography up to 1990.

A collection of academic writings, "Essays and Lectures: 1949-1991", was published in 1994.
Membership
English Academy South Africa (honorary life president)

Shakespeare Society Southern Africa (national president 1985).
Personality
Interests
Sport & Clubs: Golf
Connections
father: Ernest

mother: Alice

Sister: Dorothy Eyre Murray (née Butler) - poet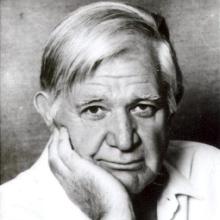 Born January 21, 1918
Died
April 26, 2001
(aged 83)
Nationality
Ethnicity:
1938

Rhodes University

1939

Rhodes University

1994

Rhodes University

1947

Oxford University

1951

Oxford University

1970

University Natal

1984

Witwatersrand University

1989

University South Africa

1994

Rhodes University

1948 - 1950

lecturer, English University Witwatersrand


1951

senior, lecturer Rhodes University
Grahamstown, Eastern Cape, South Africa
Award
Alfred Metcalfe scholar

1935, University South Africa scholar, 1939, ...

1935, University South Africa scholar, 1939,

Queen Victoria scholar, 1939

Nuffield Foundation fellow 1954

Visiting fellow, Cambridge University, England,...

Visiting fellow, Cambridge University, England, 1977

Carnegie Travel grantee

1958

recipient 1st and 2nd prizes

S.A.B.C. Poetry Competitions, 1949, 53, 1st p...

S.A.B.C. Poetry Competitions, 1949, 53,

1st prize van Riebeeck Tercentenary Foundation, 1953,

Cen. News Agency award, 1976,

Cape Tercentenary Foundation Lit. award, 1981,

South African Academy Gold medal, 1989,

Lady Usher Lit. prize, 1992

named Freeman

City of Grahamstown, 1994.
Contributor  
This person on the Internet

Facebook: http://www.facebook.com/pages/Guy-Butler/109658902385985
College/University

Rhodes University
Rhodes University
Rhodes University
Oxford University
Oxford University
University Natal
Witwatersrand University
University South Africa
Rhodes University

Career

English University Witwatersrand
lecturer Rhodes University

Awards

Alfred Metcalfe scholar
Nuffield Foundation fellow 1954
Carnegie Travel grantee
recipient 1st and 2nd prizes
named Freeman

Address
Membership

English Academy South Africa (honorary life president)
Shakespeare Society Southern Africa (national president 1985).

Membership description
Works

play: The Dam

Link
Works description
mainPhoto

play: The Dove Returns

Link
Works description
mainPhoto

play: Demea

Link
Works description
mainPhoto

play: Richard Gush of Salem

Link
Works description
mainPhoto

play: Take Root or Die

Link
Works description
mainPhoto

play: Cape Charade

Link
Works description
mainPhoto

play: Kaatjie Kekkelbek

Link
Works description
mainPhoto

book of poetry: Stranger to Europe

Link
Works description
mainPhoto

book of poetry: South of the Zambezi

Link
Works description
mainPhoto

book of poetry: Selected Poems

Link
Works description
mainPhoto

book of poetry: Songs and Ballads

Link
Works description
mainPhoto

book of poetry: Oxford Book of South African Verse

Link
Works description
mainPhoto

autobiographical book: Karoo Morning

Link
Works description
mainPhoto

autobiographical book: Bursting World

Link
Works description
mainPhoto

autobiographical book: A Local Habitation

Link
Works description
mainPhoto

Relatives

Alice
Ernest
Dorothy Eyre Murray (née Butler)

College/University Description
Personality
Quotes from others about the person
Physical Characteristics
Go
up
Edit Profile