Mae Ella Nolan
Mae Ella Nolan, congresswoman.
Background
Nolan, Mae Ella was born on September 20, 1886 in San Francisco, California, United States. Daughter of William H. Hunt.
Education
Educated St. Vincent's Convent.
Career
Nolan, congressman, of San Francisco, March 23, 1913 . Elected January 23, 1923, to fill unexpired term of husband in 67th Congress, and to 68th Congress (1923-1925), 5th California District, to which he had been elected.
Connections
father: William H. Hunt. Nolan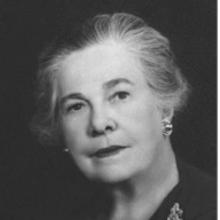 Born September 20, 1886
Died
July 12, 1973
(aged 86)
Nationality