Major achievements
In 1963 he was awarded the Presidential Medal of Freedom.

Lehman College of the City University of New York is named after him; a bust of Lehman, by sculptor John Belardo, was dedicated there in September 2005.

The High School of American Studies at Lehman College is located on the campus. College dormitories are named in his honor at Williams College, the University at Buffalo, and at Binghamton University.

A ship on the Staten Island Ferry, The Governor Herbert H. Lehman, is named for him.

There is a Herbert H. Lehman Center for American History at Columbia University. His papers were donated to the Columbia University Libraries and are housed in the social sciences library – which is also named in his honor. In addition, Columbia has a Herbert Lehman Professorship of government, which is currently held by Mahmood Mamdani. Columbia's sister school, Barnard College, has a building named in Lehman's honor; it houses Barnard's library and some social sciences departments. Williams College, his alma mater, named a dormitory after him in 1928.

Lehman High School located on Westchester Square in The Bronx, New York (est. 1974) is also named in his honor.

In 1974, Herbert H. Lehman was inducted into the Jewish-American Hall of Fame.

Moshav Liman in northern Israel is named after him.

Lehman's quote, "It is immigrants who brought this land the skills of their hands and brains to make of it a beacon of opportunity and hope for all men." is inscribed on the extended-pages version of the American Passport on page 45.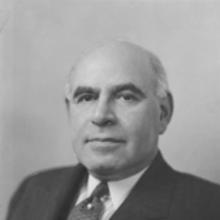 Born March 28, 1878
Died
December 5, 1963
(aged 85)
Nationality
Ethnicity:
Contributor  
Career

Political offices
Political offices
Non-profit organization positions
Party political offices
United States Senate
Democratic Nominee for U.S. Senate from New York (Class 1)

Ethnicity details
Go
up
Edit Profile