George Shannon Long (Doc Long)
Background
Education
He attended the Winnfield public schools. Long attended what was then called "Mount Lebanon College," now the conservative Baptist-affiliated Louisiana College in Pineville in Rapides Parish.

Studied dentistry in Atlanta, Ga., Louisville, Ky., and New Orleans, La.; practiced dentistry in Oklahoma 1904-1935; studied law; was admitted to the Oklahoma bar in 1923.
Career
He was admitted to the Oklahoma bar in 1923;

member of Oklahoma State house of representatives 1920-1922;

practiced dentistry in Monroe, La., 1935-1940, and Pineville, La., 1948-1950;

superintendent of Louisiana Colony and Training School 1948-1950;

institutional inspector 1950-1952;

delegate to the Democratic National Convention in 1948;

unsuccessful for the Democratic nomination for Congress in 1948 and 1950;

founder and director of the Dr. George S. Long Corp.;

elected as a Democrat to the Eighty-third, Eighty-fourth, and Eighty-fifth Congresses and served from January 3, 1953 until his death in Bethesda, Md., March 22, 1958.
Politics
Democratic U.S. representative from the defunct Eighth Congressional District from 1953-1958.
Party affiliation: Democratic Party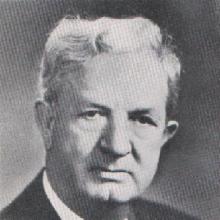 January 1, 1920 - January 1, 1922

January 1, 1948 - January 1, 1950

January 1, 1948 - January 3, 1948
Contributor  
Full name, name spelling variants, pseudonym

George Shannon "Doc" Long
Doc Long

This person on the Internet

biography: http://bioguide.congress.gov/scripts/biodisplay.pl?index=L000416
biography: http://en.wikipedia.org/wiki/George_S._Long
Go
up
Edit Profile