Background
Frank Garvin Yerby was born in Augusta on September 5, 1916, to Wilhemenia and Rufus Yerby.He graduated from Haines Institute (1933) and Paine College (1937), both located in Augusta. Yerby continued his education at Fisk University in Nashville, Tennessee, where he received an M.A. degree in 1938, and at the University of Chicago, where he began studies toward a doctorate in 1939. For a brief period, Yerby worked as an instructor of English at Florida A&M College (later University) and at Southern University in Baton Rouge, Louisiana. He later migrated north, first to Dearborn, Michigan, where he worked as a technician at Ford Motor Company, and soon thereafter to Jamaica, New York, where he was employed as an inspector at Ranger Aircraft. Yerby's first literary success came in 1944, when he received the O. Henry Memorial Award for his short story "Health Card", which focuses on the racial inequities faced by an African American soldier and his wife. Prior to this story, Yerby had written a protest novel about racial inequities in the South, but publishers had rejected it. Perhaps in part as a result, he began to write historical novels centering most often on white protagonists. It is from these novels that his literary reputation was built. The Foxes of Harrow (1946), in particular, laid the foundation for his career as a popular novelist by becoming the first best-selling novel by an African American author and earning him the title "king of the costume novel." Yerby was often criticized by blacks for the lack of focus on or stereotypical treatment of African American characters in his books.In response to this criticism, Yerby argued that "the novelist hasn't any right to inflict on the public his private ideas on politics, race, or religion." He later amended this stance to a degree, and in the late 1950s and 1960s he wrote novels that touched upon issues of race and southern culture, such as The Serpent and the Staff (1958), The Garfield Honor (1961), Griffin's Way (1962), and Speak Now (1969), which features his first African American protagonist. In 1963 Yerby completed a protest novel, The Tent of Shem, which was never published. The 1971 publication of his masterpiece Dahomean serves as the culmination of Yerby's efforts toward incorporating racial themes into his works.Discrimination in the United States caused Yerby to leave and live in self-imposed exile in Madrid from 1955 until his death from congestive heart failure on November 29, 1991. Throughout his career Yerby remained a beloved native son of the South, receiving honorary degrees from Fisk University (1976) and Paine College (1977). In 2006 he was inducted into the Georgia Writers Hall of Fame.
Career
In all, he wrote 33 novels. His works: The Foxes of Harrow (1946), The Vixens (1947), The Golden Hawk (1948), Prides Castle (1949), Floodtide (1950), A Woman Called Fancy (1951), The Saracen Blade (1952), The Devil's Laughter (1953), Bride of Liberty (1953), Benton's Row (1954), The Treasure of Pleasant Valley (1955), Captain Rebel (1956), Fair Oaks (1957), The Serpent and the Staff (1958), Jarrett's Jade (1959), Gillian (1960), The Garfield Honor (1961), Griffin's Way (1962), The Old Gods Laugh (1964), An Odor of Sanctity (1965), Goat Song (1967), Judas, My Brother (1968), Speak Now (1969), The Dahomean (1970), The Girl from Storyville (1971), The Voyage Unplanned (1974), Tobias and the Angel (1975), A Rose For Ana Maria (1976), Hail the Conquering Hero (1977), A Darkness at Ingraham's Crest (1979), Western: A Saga of the Great Plains (1982), Devilseed (1984), McKenzie's Hundred (1985). Three novels, were adapted for movies: The Foxes of Harrow (1947). The Golden Hawk (1952), and The Saracen Blade (1954).
Major achievements
In 1946, he published The Foxes of Harrow (novel), a southern historical romance, which became the first novel by an African-American to sell more than a million copies. That same year he also became the first African-American to have a book purchased for screen adaptation by a Hollywood studio, when 20th Century Fox optioned Foxes. Yerby's work was hugely popular and many of his works were published as Book Club Editions.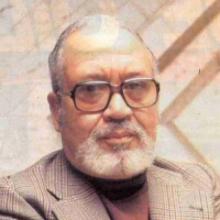 Born September 5, 1916
Died
November 29, 1991
(aged 75)
Nationality
Ethnicity:
1933

1937

1938

1939

1939 - 1940

1940 - 1941

1942 - 1944

1944 - 1945