Background
Louis Marshall Ream is a son of Norman Bruce and Caroline (Putnam) Ream.



On the 7th of June in 1918 he married Mary Weaver but divorced in 1925; children—Mary Louise, Louis Marshall. Then married for the second time, his wife became Marion Mason, 1929.



Republican. Episcopalian.



Clubs: Hope, University (Providence, R.I.).
Education
Career
Worked as assistant in field of foreign sales, U.S. Steel Corporation, 1919-22; vice president, Phillips Wire Corporation, Pawtucket, R.I., 1923-38; assistant to Gen. William J. Donovan, Office of Strategic Services, Washington, D.C., 1942-45; administrator of administration management, American National Red Cross, Washington, D.C., from Mar. 1, 1946. Served as constructor in aviation construction., U.S. Navy, World War I.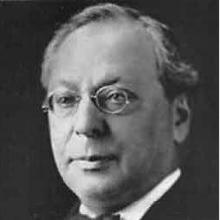 Born July 7, 1887
Nationality
Ethnicity:
1893 - 1902

1903 - 1904

1904 - 1908

1914 - 1918

1919 - 1922

1923 - 1938

1942 - 1945

1946