Background
Ethnicity: The Arison family is an Israeli-American business family. Moshe and Sarah Arisohn immigrated to Turkish-ruled Palestine from Romania in 1882, and were among the founders of the town of Zikhron Ya'akov.
Career
From 1979 until 2013, he was Chief Executive Officer of Carnival Corporation, the world's largest cruise operator, and owner of the NBA's Miami Heat. On June 25, 2013, Carnival Corporation announced Arison was being replaced as CEO by Arnold W. Donald, who had served on the company's board for 12 years. Arison continues to serve as chairman of the board. He resides in Bal Harbour, Florida. Arison owns two 200 foot yachts which he uses as homes.
Connections
Shari Arison, was born in 1957 in New York, is an American-born Israeli businesswoman and philanthropist, one of Israel's wealthiest women. She is the owner of several business companies, the largest among them Bank Hapoalim, and of several philanthropic organizations that are subsidiaries of The Ted Arison Family Foundation. Shari is one of The B Team B Leaders.

As of 2011, she is Israel's richest woman.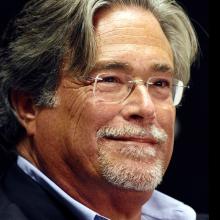 Born
June 29, 1949
(age 68)
Nationality
Ethnicity: