Education
Career
Clerk Federal Court, 1990—1991. Prosecutor Colorado Attorney General' General' s Office, 1991—1993. Attorney Colorado District Attorneys Council.

Private practice attorney. General counsel Massachusetts Office of Childcare Services, since 1997. Chief policy division Office of Massachusetts Attorney General.

Member 32nd Middlesex District Massachusetts House of Representatives, 2008—2011. Member Middlesex & Essex District Massachusetts State Senate, since 2011. Member Melrose School Committee, 2001—2007, chair, Massachusetts, 2001—2003.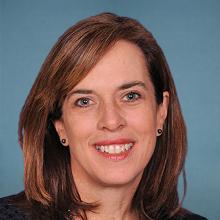 1985

1989

1990 - 1991

1991 - 1993

1997

2008 - 2011

2011