James Bryant Conant
James Bryant Conant, educator, former United States ambassador. Served Chemical Warfare Service, United States Army, 1917-1918.
Background
Conant, James Bryant was born on March 26, 1893 in Dorchester, Massachusetts, United States. Son of James Scott and Jennet Orr (Bryant) Conant.
Education
Bachelor of Arts, Harvard, 1913, Doctor of Philosophy., 1916. Also numerous honorary degrees.
Career
Professor chemistry Harvard, 1919-1933, president, 1933-1953, president emeritus. United States high commissioner for Germany, 1953-1955. United States ambassador to Federal Republic Germany, 1955-1957.

Conductor studies through Carnegie Corporation New York grants American Public High School, 1957-1962, Education of America Teachers, 1962-1963. Chairman National Defense Research Committee, 1941-1946. Deputy director Office of Scientific Research and Development, 1941-1946.

Member general advising committee Atomic Energy Commission, 1947-1952. Educational adviser to Ford Foundation, Berlin, Germany, 1963-1965.
Works
Author: On Understanding Science, 1947. Education in a Divided World, 1948. Science and Common Sense, 1951.Modern Science and Modern Man, 1952. Education and Liberty, 1953. The Citadel of Learning, 1956.Germany and Freedom, 1958. The American High School Today, 1959. The Revolutionary Transformation of the American High School, 1959.The Child, The Parent, and the State, 1959. Education in the Junior High School Years, 1960. Slums and Suburbs
Membership
Served Chemical Warfare Service, United States Army, 1917-1918.
Connections
Married Grace Thaver Richards, April. Children: James Richards, Theodore Richards.

father: James Scott Conant

mother: Jennet Orr (Bryant) Conant

spouse: Grace Thaver Richards

children: James Richards Conant

Theodore Richards Conant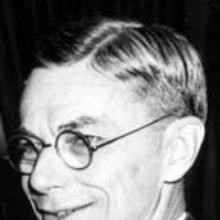 Born March 26, 1893
Died
February 11, 1978
(aged 84)
Nationality
Contributor  
Other Names
Spelling variants for First Name
Spelling variants for Last/Family/Name
Middle Name
Gender
Activities
Album
Birth date
Birth month
Birth day
Place
Place
Nationalities
Family description
General Info
Background
Person Photo
Religious beliefs
Views and World outlook
Quotations
Party affiliation description
Favorite Sports & Clubs
Favorite Athletes
Ethnicity details
School description
College/University Description
Favorite Political Figures
Favorite Philosophers & Thinkers
Favorite Music & Bands
Favorite writers
Favorite Artists
Other interests
Career Description
First Name
Other Names
Spelling variants for First Name
Spelling variants for Last/Family/Name
Middle Name
Activities

United States ambassador
ambassador

Works

Author: On Understanding Science, 1947. Education in a Divided World, 1948. Science and Common Sense, 1951.Modern Science and Modern Man, 1952. Education and Liberty, 1953. The Citadel of Learning, 1956.Germany and Freedom, 1958. The American High School Today, 1959. The Revolutionary Transformation of the American High School, 1959.The Child, The Parent, and the State, 1959. Education in the Junior High School Years, 1960. Slums and Suburbs

Relatives

James Richards Conant
Theodore Richards Conant
Jennet Orr (Bryant) Conant
Grace Thaver Richards
James Scott Conant

Religious beliefs
Views and World outlook
Quotations
Party affiliation description
Favorite Sports & Clubs
Favorite Athletes
Ethnicity details
Favorite Political Figures
Favorite Philosophers & Thinkers
Favorite Music & Bands
Favorite writers
Favorite Artists
Other interests
Personality
Quotes from others about the person
Physical Characteristics
Go
up
Edit Profile