Background
Ethnicity: The parents Albert M. and Lucy L. (Wadleigh) Woodbury were natives of Cavendish, Vermont.
Education
Career
Woodbury enlisted May 25, 1861, and mustered in as 1st Sergeant, Company H, 2nd Vermont Infantry, on June 20. He was taken prisoner on July 21 at the First Battle of Bull Run, where he had the misfortune of losing his right arm, thus becoming Vermont's First Empty Sleeve. After nearly three months in prison in Richmond, Virginia, he was paroled October 5, 1861, and discharged on account of wounds on October 18.

"Undaunted by his trying experience, he again sought to defend his country's flag," and accepted a commission as Captain of Company D, 11th Vermont Infantry. He transferred to the Veteran Reserve Corps on June 17, 1863, and resigned from the service March 27, 1865.

Woodbury's fraternal associations included Freemasonry, IOOF, Grand Army of the Republic, Military Order of the Loyal Legion of the United States, Sons of the American Revolution, and Knights of Pythias.

At the time of his death he was President of the Mead Manufacturing Company, the Crystal Confectionery Company, and Queen City Cotton Company, all Burlington enterprises.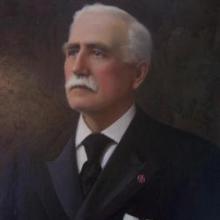 Born July 11, 1838
Died
April 15, 1915
(aged 76)
Nationality
Contributor  
Album

Photo: The Van Ness House, built 1870, once the largest hotel in Burlington
Photo
Photo
Photo
First Name
Last/Family/Name
Middle Name
Activities

entrepreneur
governor
military

School

public school in Morristown
public school in Morrisville

College/University

University of Vermont

Department/Faculty
Degree
present
Main photo

Address
Family description
General Info
Background
Membership description
Relatives

Albert Merrill Woodbury
Lucy Lestina (Wadleigh) Woodbury
Paulina Livonia Darling Woodbury

Ethnicity details
School and college years description
College/University Description
Career Description
Personality
Quotes from others about the person
Physical Characteristics
Go
up
Edit Profile