Mario Giordano
Mario Giordano, Italian physiologist, educator. Habilitation to the profession of Biologist University of Messina, Italy, 1988. Recipient Provasoli award, 2001; scholar Bonino-Pulejo Foundation, 1986, Comett program scholarship European Community, 1990. Member American Society Plant Physiologists (travel award 1997), International Phycological Society, Phycological Society of America.
Background
Education
Career
Visiting scientist department plant biology and ecology University St. Andrews, England, 1986-1987. Trainee, biologist department organic and biological chemistry University Messina, Italy, 1987-1988. Visiting scientist department botany Photosynthesis Research Laboratory University Florida, Gainesville, 1988-1991, adjunct assistant, since 1991.

Postdoctoral fellow Robert Hill Institute, University Sheffield, England, 1991-1992. Visiting scientist department ecology and evolution biology Monash University, Melbourne, Australia, 1996, 97. Researcher faculty science University Ancona, Italy, since 1994.

Visiting scientist IMCS, Rutgers University, New Jersey, 1999-2000.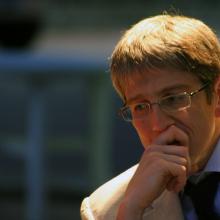 1986

1992

1986 - 1987

1987 - 1988

1987 - 1988

1988 - 1991

1991 - 1992

1994

1996