John Bracken
John Bracken, Canadian legislator. Mason.; Member United Church.
Background
Bracken, John was born on June 22, 1883 in Seeley's Bay, Ontario, Canada. Son of Ephraim and Alberta (Gilbert) Bracken.
Education
Educated Brockville Collegiate Institute, Ontario Agricultural College. Bachelor of Agricultural Science, University of Illinois. Doctor of Laws, University Manitoba, 1927, U. Saskatchewan, 1930.
Career
Professor field husbandry, University of Saskatchewan, 1910-1920. President Manitoba Agriculture College, University of Manitoba, 1920-1922. Active in furthering interests of farmers.

Became member Manitoba Legislature as member Progressive Party, later Liberal-Progressive Party. Premier of Manitoba and president executive council 1922-1942. Leader of the Progressive Conservative Party 1942-1948.

Elected to Canada House of Commons, constituency of Neepawa, Manitoba, June 1945.
Membership
Mason.; Member United Church. Clubs: Manitoba (Winnipeg, Canada).
Connections
Married Alice Wylie Bruce, 1909. Children: John Bruce, Alan Douglas, William Gordon, George Murray.

father: Ephraim Bracken

mother: Alberta (Gilbert) Bracken

spouse: Alice Wylie Bruce

children: John Bruce Bracken

Alan Douglas Bracken

William Gordon Bracken

George Murray Bracken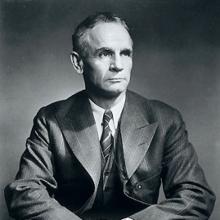 Born June 22, 1883
Died
March 18, 1969
(aged 85)
Nationality
1906

the University of Illinois

1906

Manitoba representative, the Dominion Seed Branch, Department of Agriculture


1907 - 1910

superintendent, Fairs and Farmers Institutes
Saskatchewan

1910 - 1920

professor of field husbandry, the University of Saskatchewan


1920

president, Manitoba Agricultural College


1922 - 1942

premier
Manitoba

1922 - 1942

president, the executive council
Manitoba

1942

leader, Progressive-Conservative Party
Canada
Contributor  
Other Names
Spelling variants for First Name
Spelling variants for Last/Family/Name
Middle Name
College/University

Brockville Collegiate Institute
Ontario Agricultural College at Guelph
the University of Illinois

Career

Fairs and Farmers Institutes
the executive council
Progressive-Conservative Party
the Dominion Seed Branch, Department of Agriculture
the University of Saskatchewan
Manitoba Agricultural College

Address
Relatives

John Bruce Bracken
Alan Douglas Bracken
William Gordon Bracken
George Murray Bracken
Alberta (Gilbert) Bracken
Alice Wylie Bruce
Ephraim Bracken

Religious beliefs
Views and World outlook
Quotations
Party affiliation description
Favorite Sports & Clubs
Favorite Athletes
Ethnicity details
Favorite Political Figures
Favorite Philosophers & Thinkers
Favorite Music & Bands
Favorite writers
Favorite Artists
Other interests
Personality
Quotes from others about the person
Physical Characteristics
Go
up
Edit Profile