Federico Romero
Federico Romero, Italian history educator. Research scholar Italian Research Council, Yale University, 1981-1982; Fulbright research fellow Yale University, 1984. Member Society for Historians of America Foreign Relations, European Association for American Studies, Organization of America Historians.
Background
Education
Career
Research attache European University Institute, Florence, Italy, 1984-1987. Research officer London School of Economics, 1987-1990. Associate professor University Bologna, Italy, since 1992.

Visiting professor Colleges D'Europe, Brugge, Belgium, 1990-1991. Visiting scholar Yale University, New Haven, 1981-1982.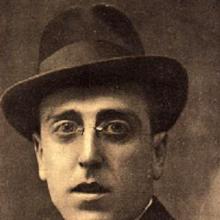 Born
April 17, 1953
(age 64)
Nationality
Ethnicity:
1977

1987

1984 - 1987

1987 - 1990

1992