Bruce David Kirkcaldy
Bruce David Kirkcaldy is Director of the International Centre for the Study of Occupational and Mental Health. He runs his own psychotherapy practise specializing in the treatment of anxiety and depressive disorders. He is a Fellow of the British Psychological Society, and Member of the Association of Contextual Behavioural Science.
Background
Education
Career
Clinical psychologist University Cologne, Germany, 1982-1988; consultant Institute Sci. & Tech., University Manchester, England, 1990-1992; clinical psychologist Marl Child & Adolescent Psychiatry Clinical, 1990-1992; Director International Institute Work and Health, Jena, since 1997; member psychological advisory group British Olympic Association, 1984-1986; honorary member research board advisors American Biographical Association, since 1996.

Since 1995, he has been Visiting Lecturer at the University of Jena, Germany, and was Affiliate Professor at the EuroCentre for Educational Resilience and Socio-Emotional Health, University of Malta. In addition, he has been Visiting Professor for Psychology at the Jagiellonen University, Cracow in Poland and is a Fellow of the British Psychological Society.
Major achievements
Bruce Kirkcaldy has published over 220 articles including some 25 book chapters and ten authored/edited books with research and writing interests directed towards clinical and health issues and organizational and leisure psychology.

He is on the Editorial Board of 6 international journals in the area of organisational and health care, and has served as reviewer for over 20 peer-reviewed scientific journals.
Works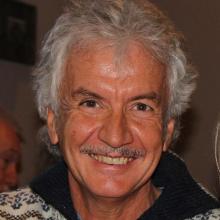 1975

1986

1982 - 1988

1990 - 1992

1990 - 1992

1994 - 2015

1995 - 2000

1996 - 2015