Education
Career
Genthe came to San Francisco in 1895 as a tutor to a German baron's son, and later opened his first portrait studio. In 1911 he moved to New York and opened another portrait studio, becoming a U.S. citizen in 1918.

A linguist, Genthe was proficient in eight modem and ancient languages, writing his doctoral thesis in Latin. He received several university scholarships. A collector of paintings, sculpture, old books, tapestries, furniture and Chinese porcelains, he also published several short stories and poems.

His series of photographs of Isadora Duncan and her dancers is frequently published, and he is also particularly known for his candid shots of San Francisco's Chinatown and the great San Francisco earthquake and fire of 1906. Initially working with gelatin dry-plate. negatives and film negatives in platinum and silver prints, Genthe began using color in 1908 and produced many well-known autochromes.
Major achievements
PUBLICATIONS Books: Walt Whitman in Camden, preface by Christopher Morley, 1938; As I Remember, autobio., 1936; Isadora Duncan, foreword by Max Eastman, 1929; Impressions of Old New Orleans, foreword by Grace King, 1926; Japanese Color Prints, 1917; The Book of the Dance, 1916; Sanctuary: A Bird Masque, Percy MacKaye, 1913; The Yellow Jacket: A Chinese Play Done in a Chinese Manner, George C. Hazelton, Jr., & J. Harry Benrimo, 1913,- Old Chinatown, Will Irwin, 1908, rev. ed. 1913.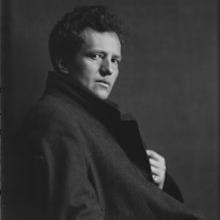 Born 1869
Died
August 9, 1942
(aged 73)
Nationality
Ethnicity: