Education
Career
Besides his artistic photographic work, Meyer has been a teacher in various institutions, as well as the curator, editor, founder and director of the photography ZoneZero website, which hosts the work of over a thousand photographers from all over the world, and is visited by more than 500,000 people each month. More than 5.5 million people visited ZoneZero in one year making it one of the most visited sites for content on the web.]

A freelance photographer, Meyer is president of the Mexican Council of Photography, as well as a founding member of the following groups: Consejo Latinoamericano de Fotografía (1978); Consejo Mexicano de Fotografía (also president, 1977); Grupo Arte Fotográfico (1963); Escuela Secundaria del Colegio Montessori de la Ciudad de México (also president, 1974); and Colegio Montessori de la Ciudad de México (1968).

Meyer organized the First Exhibition of Contemporary Latin American Photography at the Museum of Modern Art in Mexico City in 1978.

His photography is done mainly in small format and deals with portraiture and social docu¬mentation.
Major achievements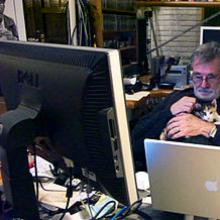 Born October 6, 1935
Nationality