Rodrigo Orlando Kuljis
Physician-scientist specialized in Basic and Clinical Neuroscience, diplomate of the American Board of Psychiatry and Neurology, Inc., certified in Behavioral Neurology and Neuropsychiatry by the United Council for Neurological Subspecialties (United States of America), certified in Neurology by Chile´s Commission for Certification in Medical Specialties, awarded among many other recognitions with the Alfred P. Sloan Fellowship in Neuroscience.
Background
Son of Abel Orlando Hernán Kuljis and Carmen Azócar Beaumont, studied mostly in English-speaking schools in Santiago (Trewella´s and Craighouse) and went to University of Chile Medical School 1973-1979, conducting research into brain development, brain degeneration and regeneration, neuroplasticity and neurological microsurgery under the tutelage of Victor L. Fernández (a disciple of Jerzy E. Rose at the University of Wisconsin, Madison), that led to the award of a John E. Fogarty International Fellowship (Neuroscience) under the tutelage of Harvey J. Karten, M.D. conducted at State University of New York at Stony Brook (then S.U.N.Y. at Stony Brook, later Stony Brook University) in 1982-1983, followed by a Neurology residency (1983-1985) under the tutelage of Robert Y. Moore, M.D., Ph.D., and then became Instructor in Neuroanatomy and Neurology at Yale University (1985-1986). There, under the tutelage of Pasko Rakic, M.D., D.Sc. and Stephen Waxman, M.D. he was promoted to Assistant Professor (1986-1989), was awarded de Alfred P. Sloan Fellowship in Neuroscience, and as a result was invited to join the Department of Neurology at The University of Iowa by Antonio R. Damasio (1989-1994) where he became Associate Professor with tenure and employed a substantial armamentarium of neurocytological methods gained at the preceding organizations to study human degenerative conditions of the brain and key animal models. That earned him the Nelson Urban Research Award (1991) from the Mental Health Association of Iowa, and led the way to his appointment as the Esther Lichtenstein Chair of Neurology, with tenure, at the University of Miami (1994-2008), with an additional appointment in the Department of Neurology at the same institution. He was then offered the John Sealy Distinguished Chair in Alzheimer´s Disease at The University of Texas Medical Branch in Galveston (Texas´ original medical school), where he served from 2008 to 2013. He is now the founder of Chile´s Center for Clinical Neuroscience, where he conducts patient care, research and community outreach activities domestically as well as globally, and serves also as Specialty Chief Editor for Frontiers in Aging Reseach (an open access journal with Impact Factor of 4.504, based in Switzerland) and Chief Editor for Neurology in StatPearls (indexed in PubMed, based in the Unted States of America).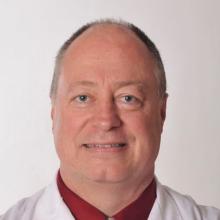 Born
November 13, 1955
(age 62)
Nationality