Career
While young, Aw Boon-haw assisted his father in the management of the drug business. Then after many years of study and research in Chinese medical science with his brother Aw Boon Bar, he invented and compounded many useful medicines, the best known of which are the Tiger Balm, Headcure, Chinka White, Balashin. When he began to accumulate capital as a result of the expansion of his business, he set aside large sums for public welfare work.

While in Rangoon, Aw Boon-haw established the Chinese Girls' Public School with himself as President and contributed more than a hundred thousand dollars to the institution. Later, he founded the Overseas Chinese Middle School and contributed $10,000 towards its establishment. To relieve the aged, the infirm and the poor, Mr. Aw contributed considerable sums for the building of Homes for Aged in Mandalay and Thanton and assumed the sole responsibility for their maintenance during the rebellion of Chen Chiung-ming against Dr. Sun Yat-sen in 1924, he contributed $3,000 to Dr. Sun's war chest for the suppression of the rebellion. Owing to the growing expansion of his business, Aw Boon-haw established the second pharmacy at Singapore in 1928 and also moved his family there.

During the great flood in North China in 1924, he raised subscriptions in Singapore and personally contributed $5,000 to the relief fund. When Gen. Chiang Kai-shek launched his Northern Punitive Expedition and fought against the Northern militarists in Honan, Aw Boon-haw contributed over $100,000 to the military funds and presented to the Nationalist Government a large quantity of medicines for use in the front.

During the Red Uprising at Canton in 1927, Mr. Aw contributed another $100,000 to the Canton Chamber of Commerce for relief of the victims. In the same year, he returned to China and opened a branch store in Shanghai.

When the Tsinan Tragedy occurred in March 1928, Aw Boon-haw contributed $15,000 to the Nationalist Government for relief of the victims of the Tragedy. In the same year, when drought was spreading in Honan, Shensi and Kansu, he contributed $5,000 and also many boxes of medicines to aid the famine sufferers in these provinces. When National Government issued the Rehabilitation Public Loan, Aw Boon-haw subscribed $100,000 to the loan, or which he was awarded a First Class Gold Medal by the Government.

Mr. Aw was welcomed by the National Government to visit Nanking in 1930 and donated $350,000 to the Central Hospital for the construction of a hospital for women and children in Nanking. In addition to being a philanthropist, he was also interested in spreading Chinese culture and promoting physical education.

Aw Boon-haw established two newspapers, the Burma Morning Post in Rangoon and Singapore Daily News in Singapore. He made generous donations to various causes. Mr. Aw twice visited China in 1935.
Major achievements
Personality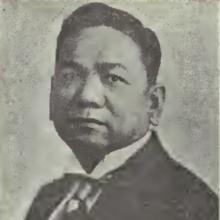 Contributor  
General Info
Background
Career Description
Career
Career

The Chinese Girls' Public School
Go
up
Edit Profile