Henry K. Chang (Chang Chien)
Education
Chang Henry K. studied in Europe in the period from 1900 to 1903. Between 1903 and 1904 he went to America and studied at De Lancey School, Philadelphia. In 1905 he was graduated from Washington High School and since 1906 studied at Wharton School, University of Pennsylvania. In 1909 Chang Henry K. graduated from the law school of the University of Pennsylvania with Bachelor f Laws degree. Then he returned to China in 1909 and passed the Government examinations and received the degree of Chu Jen (Master of Arts) the same year.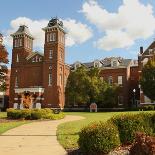 Career
Chang Henry K. was honorary secretary of the Chinese Legation, Washington, D.C., from 1910 to 1913. In 1910 he became a chief secretary to the Chinese Educational Mission to the United States. The following year (1911) he was appointed special attache to the Chinese Mission to Mexico. Chang Henry K. returned to China in 1914 and was associated with various business and banking institutions in Tientsin.

Mr. Chang was an adviser to the Provincial Government of Chihli in 1925, in 1927 he was appointed deputy councillor of the Ministry of Finance. In 1929 he was elected councillor of the British Municipal Council of Tientsin and at the same year he was appointed Consul General at San Francisco.

He was appointed Envoy Extraordinary and Minister Plenipotentiary to Chile in 1933. Besides, he was a member of various Masonic and Scottish Rites Bodies and of Islam Temple, member of the Manhattan Club, Army and Navy Club, Lawyers' Club and Lotus Club.
Major achievements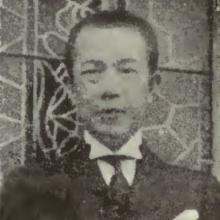 Born 1888
Nationality
Ethnicity:
1909

1900 - 1903

1903 - 1904

1904 - 1905

1906

1910 - 1913

1910

1911

1925

1927

1929

1929

1933