Mei-ling Soong (Madame Chiang Kai-shek, Madame Chiang)
Soong Mei-ling was a Chinese political figure who was First Lady of the Republic of China (ROC), the wife of Generalissimo and President Chiang Kai-shek. Soong played a prominent role in the politics of the Republic of China and was the sister-in-law of Sun Yat-sen, the founder and the leader of the Republic of China.
Background
Education
Madame Chiang went to the United States at an early age, where she attended a private school at Summit, New Jersey, and later studied under private tutors at Macon, Georgia, in preparation for Wellesley College, where she graduated with honors receiving the Wellesley and Durant scholarships, first time such awarded to student from Orient.

She graduated from Wellesley as one of the 33 "Durant Scholars" on June 19, 1917, with a major in English literature and minor in philosophy. She was also a member of Tau Zeta Epsilon, Wellesley's Arts and Music Society. As a result of being educated in English all her life, she spoke excellent English, with a pronounced Georgia accent which helped her connect with American audiences. Upon return to China she devoted herself to study of classics and social service work.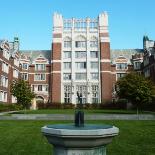 Career
Madame Kai-Shek was the first Chinese woman appointed member of Child Labor Commission to investigate labor conditions in industries located within foreign settlements and concessions.She was a director-general of womens department of New Life Movement. Soong Mei-ling was a constant companion of her husband on military campaigns throughout country including regions and interior areas.

She was known as a writer of numerous articles for Chinese and English-language publications in Far East and abroad.

Soong Mei-ling made several tours to the United States to lobby support for the Nationalist's war effort. She drew crowds as large as 30,000 people and in 1943 made the cover of TIME magazine for a third time. She had earlier appeared on the October 26, 1931 cover alongside her husband and on the January 3, 1937 cover with her husband as "Man and Wife of the Year".

Both husband and wife were on good terms with Time magazine senior editor and co-founder Henry Luce, who frequently tried to rally money and support from the American public for the Republic of China. On February 18, 1943, she became the first Chinese national and the second woman to address both houses of the US Congress. After the defeat of her husband's government in the Chinese Civil War in 1949, Madame Chiang followed her husband to Taiwan, while her sister Soong Ching-ling stayed in mainland China, siding with the communists. Madame Chiang continued to play a prominent international role. She was a Patron of the International Red Cross Committee, honorary chair of the British United Aid to China Fund, and First Honorary Member of the Bill of Rights Commemorative Society.

After the death of her husband in 1975, Madame Chiang assumed a low profile. She was first diagnosed with breast cancer in 1975 and would undergo two mastectomies in Taiwan. She also had an ovarian tumor removed in 1991.

Chiang Kai-shek was succeeded to power by his eldest son Chiang Ching-kuo, from a previous marriage, with whom Madame Chiang had rocky relations. In 1975, she emigrated from Taiwan to her family's 36 acre (14.6 hectare) estate in Lattingtown, New York, where she kept a portrait of her late husband in full military regalia in her living room. She kept a residence in Wolfeboro, New Hampshire, where she vacationed in the summer. Madame Chiang returned to Taiwan upon Chiang Ching-kuo's death in 1988, to shore up support among her old allies. However, Chiang Ching-kuo's successor, Lee Teng-hui, proved more adept at politics than she was, and consolidated his position. She again returned to the U.S. and made a rare public appearance in 1995 when she attended a reception held on Capitol Hill in her honor in connection with celebrations of the 50th anniversary of the end of World War II. Madame Chiang made her last visit to Taiwan in 1995. In the 2000 Presidential Election on Taiwan, the Kuomintang produced a letter from her in which she purportedly supported the KMT candidate Lien Chan over independent candidate James Soong (no relation). James Soong had never disputed the authenticity of the letter. Soong sold her Long Island estate in 2000 and spent the rest of her life in a Gracie Square apartment on the Upper East Side of Manhattan owned by her niece. An open house viewing of the estate drew many Taiwanese expatriates. When Madame Chiang was 103 years old, she had an exhibition of her Chinese paintings in New York.
Personality
Madame Chiang died in her sleep in New York City, in her Manhattan apartment on October 23, 2003, at the age of 105. Her remains were interred at Ferncliff Cemetery in Hartsdale, New York, pending an eventual burial with her late husband who was entombed in Cihu, Taiwan. The stated intention is to have them both buried in mainland China once political differences are resolved.
Connections
Madame Chiang was a daughter of the late Mr. and Mrs. C. J. Soong, her father being a native of Guangdong (Kwangtung) and her mother a native of Jiangsu (Kiangsu).

She was the eldest of the Soong sisters and the wife of H. H. Kung (Kung Hsiang-Hsi), who was the richest man in the early 20th century Republic of China. The first character of her given name is written as 靄 (same pronunciation) in some texts. Her Christian name was Nancy (June 14, 1888 – October 18, 1973).

Soong Ching-ling (27 January 1893 – 29 May 1981) was a Chinese political figure. As the second wife of Sun Yat-sen, one of the leaders of the 1911 revolution that established the Republic of China, she was often referred to as Madame Sun Yat-sen. She was a member of the Soong family and, together with her siblings, played a prominent role in China's politics prior to 1949.

He was a prominent businessman and politician in the early-20th-century Republic of China. His father was Charlie Soong and his siblings were the Soong sisters. His Christian name was Paul, but he is generally known in English as T. V. Soong. As brother to the three Soong sisters, Soong's brothers-in-law were Dr. Sun Yat-sen, Generalissimo Chiang Kai-shek, and financier H. H. Kung (December 4, 1894 – April 26, 1971).

brother: Soong Tse-liang (T.L.)

-

Chinese

brother: Soong Tse-an (T.A.)

-

Chinese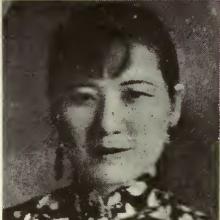 Born March 5, 1898
Died
October 23, 2003
(aged 105)
Nationality
Ethnicity: