Liang-yen Chang (Chang Liang-ren)
Education
After completing his middle school education, Chang Liang-yen entered Tungchi University to study German and in 1925 went to Germany to attend Berlin University, studying Economics and Law.

In 1929 he passed the State Examination and received the Diplom-Vollswirt degree, a degree which was conferred for the first time on a Chinese student by Berlin University. While in Germany he contributed articles to various leading Berlin newspapers, and received in 1931 the Doctor rerum politicarum (Dr. rer.pol.) degree from Berlin Unirversity.
Career
Dr. Chang Liang-yen was appointed technical adviser of the Chinese Delegation to the 16th International Labor Conference in Geneva in 1931. When the Mukden Incident broke out, he delivered many speeches at the request of the various German associations against the Japanese attack in Manchuria.

Later he toured the different countries in Europe to study political and economic conditions. Upon his return to China, Dr. Chang was appointed a professor at the National Central University and served concurrently in the Ministry of Communications as an advisor on juridical matters.

Mr. Chang took the position of an expert member of the Rural Rehabilitation Commission. He was a member of the Examination Committee of the 2nd High Civil Service Examination in 1933 and one of the Examiners of the Accounting Examination of the Ministry of Communications 1934. Later he worked as a compiler and editor of the Bureau of Compilation and Translator of the Ministry of Education.

He was an author of numerous books and articles in various languages.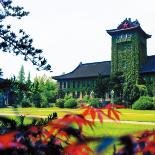 Works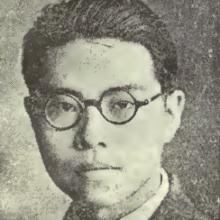 Born 1905
Nationality
Ethnicity:
Contributor  
Album
Person Photo
Nationalities
Ethnicity
Activities

author
university professor
government official

Background
General Info
School and college years description
College/University
College/University
College/University
Address
Career Description
Career Description
Career

the 16th International Labor Conference

Album
Career

National Central University (now Nanjing University)

Career

Ministry of Communications

Career

Ministry of Communications

Membership

Examination Committee of the 2nd High Civil Service Examination

Membership

Examination Committee of the 2nd High Civil Service Examination

Works

book: The Shanghai Gold Exchange

Works

book: The Business Cycles

Works

book: The Shanghai Gold Exchange

Career Description
Go
up
Edit Profile