Hsi-shang Sung (H. S. Sung)
Career
H. S. Sung was an assistant engineer of the shore-defensebureau in Nantung, Kiangsu, China. Later he promoted acting chief engineer of the Nantung Projects. Then he was sent to America by Chang Chien, the late noted Nantungchow scholar and industrialist, to pursue advanced study. In America he studied projects on irrigation, river improvements, canal construction and took special courses in Massachusetts Institute of Technology and was later graduated from Brown University with Master of Science degree.

Then Mr. Sung travelled in Europe on his return trip to China in 1922, was a professor of irrigation engineering at Nantung University and later chief of the engineering department of the Woosung Port Administration in 1923. In 1924 he became a chief engineer-surveyor of the Chekiang highway department, chief engineer of the Kiangnan conservancyboard, Soochow, member of the technical committee of the Yangtze River Commission and concurrently chief of the engineering department.

He was responsible for the introduction of the "Retard's System" for bank protection. H. S. Sung was an author of the following books on river works: "The Hwai River" "An Investigation of Hydraulic-Engineering Works both in America and Europe."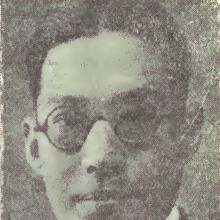 Born 1895
Nationality
Ethnicity:
Contributor  
| | | | |
| --- | --- | --- | --- |
| Denis Samoilenko Samoilenko | last changed | 18/09/2017 | view changes |
Nationalities
Ethnicity
Activities
General Info
Background
Go
up
Edit Profile