Andrzej Wajda
Andrzej WAJDA, Polish film and theatrical director. State Prize for Film Generation; First Prize and Best; Award 1981; Award for Services to Film 1982; Award, Italy 1986; Award, European Film Awards 1990; Order of the Banner of Labour (Second Class) 1975; Order of Polonia Restituta; Order of Kirill and Methodius (First Class). Union of Polish Artists and Designers (ZPAP) 1977.
Background
Education
Attended, Academy Fine Arts, Cracow. Attended, Film Academy, Lodz. D Honoris Causa, American University, Washington, 1981.

D Honoris Causa, Bologna University, Italy, 1988. D Honoris Causa, Jagiellonski University, Krakow, 1989. D Honoris Causa, University Lumiere, Lyon, France, 1995.

D Honoris Causa, University Libre, Brussels, 1995.
Career
Pokolenie (Generation) 1954, Ide do sloiica (I'm Going to the Sun) 1955, Kanal 1956, Popiol i diament (Ashes and Diamonds) 1957, Lotna 1959, Niewinni czarodzieje (Innocent Sorcerers) 1959, Samson 1960, Serbian Lady Macbeth 1961, Milosc dwudziestolatkow (Love at Twenty) 1961, Popioly (Ashes) 1965, Bramy Raju (Gates of Paradise) 1967, Wszystko na sprzedaz (Everything for Sale) 1968, Przekladaniec (Jigsaw Puzzle)—for TV, Polowanie na muchy (Hunting Flies) 1969, Macbeth (TV) 1969, Krajobraz po bitwie (Landscape After Battle) 1970, Brzezina (The Birch Wood) 1970, Pilat (Pilatus)—for TV 1971, Mistrze i Malgorzata (Master and Margaret)— for TV 1972, Wesele (The Wedding) 1972, Ziemia obiecana (The Promised Land) 1974, Smuga cienia (The Shadow Line) 1976, Umarla klasa (A Dead Class)—for TV 1976, Czlowiek z marmuru (Man of Marble) 1977 (Fipresci; Kapelusz pelen deszczu (Hatful of Rain) 1959, Hamlet 1960, 1980, 1989, Dwoje na hustawce (Two on the Seesaw) 1960, The Wedding 1962, The Possessed 1963, 1971, 1975, Play Strindberg 1969, Sticks and Bones, Moscow 1972, Der Mittmacher 1973, Noc listopadowa (November Night) 1974, Sprawa Dantona (The Danton Case) 1975, 1978, Idiota (Idiot) 1971, 1975, Kiedy rozum spi (When Reason is Asleep) 1976, Emigranci (Emigres) 1976, Nastasia Philipovna (improvisation based on Dostoyevsky's The Idiot) 1977, Rozmowy z katem (Conversation with the Executioner) 1977, Z biegiem lat z biegiem dni.. (Gone with the Years, Gone with the Days..) 1978, Antygone 1984, Zbrodnia i kara (Crime and Punishment) 1984, 1986, 1987, Panna Julia (Miss Julia) 1988, Dybuk 1988, Nastasya (adapted from The Idiot) 1989, Lekcja polskiego (Lesson of Polish language) 1988, Hamlet IV 1989, Dwoje na hustawce (Two on the Seesaw) 1990, Romeo and Juliet 1990, scenography for several productions. Assistant Stage Manager 1953. Film Director since 1954. Stage Manager Teatr Stary, Cracow 1973.

Manager Director Teatr Powszechny, Warsaw since 1989. Senator of Polish People's Republic since 1989. President Polish Film Association 1978-1983.

Honorary; Director for the Promised Land, XV111 Film Festival, Cartagena-Colombia 1978, Premie David di Donatelle 'Luchino Visconti' 1978.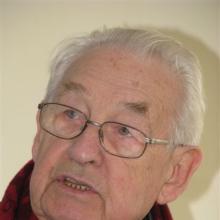 Born March 6, 1926
Nationality
Ethnicity:
1981

1988

1989

1995

1995

1953

1954

1973
Contributor  
Other Names
Spelling variants for First Name
Spelling variants for Last/Family/Name
Middle Name
Activities

film and theatrical director
THEATRICAL DIRECTOR
film director

Album

Photo
Photo
Photo
Photo
Photo
Photo
Photo
Photo
Photo
Photo
Photo

College/University

Academy Fine Arts
Film Academy
American University
Bologna University
Jagiellonski University
University Lumiere
University Libre

Career

staff manager

Position
Description
Start date
Address
mainPhoto

Teatr Stary

Description
Address
mainPhoto

Awards
General Info
Works

Director: (films, in Polish) Generation, 1954, I'm Going to the Sun, 1955, Canal, 1956, Ashes and Diamonds, 1957, Lotna, 1959, Innocent Sorcerers, 1959, Samson, 1960, Servian Lady Macbeth, 1961, Love at 20, 1961, Ashes, 1965, Gates of Paradise, 1967, Everything for Sale, 1968. (television series, in Polish) Jigsaw Puzzle, Hunting Flies, 1969, Landscape after Battle, 1970, The Birch Wood, 1970, Pilatus (television), 1971, Master and Margaret (West German television), 1972, Wedding, 1972, The Promised Land, 1975, The Shadow Line, 1976, Death Class, 1965, Man of Marble, 1977, Rough Treatment (United Kingdom), 1978, Maids of Wilko, 1979, Orchestral Conductor, 1979, Man of Iron, 1981, Danton, 1982, Love in Germany, 1985, Chronicle of Love Affairs, 1985, Doctor Korczak, 1989, The Ring with Crowned Eagle, 1992, Nastazia, 1994, Holy Week, 1995, Miss Nobody, 1996, (plays) Hatful of Rain, 1959, Hamlet, 1960, 1980, Two on the Seesaw, 1960, Wesele, 1962, The Demons, 1963, Play Strindberg, 1969, The Devils, 1961, Sticks and Bones, 1972, Der Mittmacher, 1973, November Night, 1974, The Danton Affairs, 1975, The Demons, 1964, Idiot, 1975, When Reason Sleeps, 1976, The Emigrants, 1976, Conversation with the Executioner, 1977, The Danton's Affair, 1978, Down the Years, Down the Days, 1979, Antygone, 1984, Crime and Punishment, 1984, Miss Julia, 1988, Hamlet IV, 1989, Two on a Seesaw, 1990, The Wedding, 1991, Nastazia, 1993, Mishima, 1994.

Link
Works description
mainPhoto

book: Ashes and Diamonds/Kanal/a Generation: 3 Films

Works description
mainPhoto

book: Epitalamium Na Wesele Zygmunta Iii, 1592
book: Epitalamium na wesele Zygmunta III, 1592 (Polish Edition)
book: The Wajda Trilogy Ashes and Diamonds Kanal A Generation
book: Ashes and Diamonds, Kanal

Works description
mainPhoto

book: Ashes and Diamonds-Showbill-May, 1961 Showbill

Works description
mainPhoto

book: Rough Treatment: Sans Anesthesie: Ohne Betaubung: Bez Zniezulenia - An Illustrated Film Brochure

Works description
mainPhoto

Relatives

Aniela Wajda
Beata Tyszkiewicz
Krystyna Zachwatowicz
Jakub Wajda

Religious beliefs
Views and World outlook
Quotations
Party affiliation description
Favorite Sports & Clubs
Favorite Athletes
Ethnicity details
College/University Description
Favorite Political Figures
Favorite Philosophers & Thinkers
Favorite Music & Bands
Favorite writers
Favorite Artists
Other interests
Personality
Quotes from others about the person
Physical Characteristics
Go
up
Edit Profile