John Chandler
John Chandler was an American politician and soldier of Maine. The political career of Chandler, a Democratic-Republican, was interspersed with his involvement in the state militia during both the American Revolutionary War and War of 1812.
Background
Chandler was born in Epping, New Hampshire, the brother of Thomas Chandler. His father was a captain in the French and Indian War and the Revolutionary War, and had died in 1776. He enlisted in the Continental Army at age 15.
Education
John Chandler was self-educated.
Career
After the end of the war, he settled on a farm near Monmouth, Maine, then a part of Massachusetts. At the time, Chandler was both illiterate and without money. However, he had become the protégé of General Henry Dearborn, the future Secretary of War. Chandler borrowed $400 from the Dearborns and bought 200 acres (0.8 km²) of land. He became wealthy as a blacksmith.

He was also a founder of Monmouth Academy.
Major achievements
Served with Continental Army in 1777 - 1780,

Participated in Battle of Saratoga,

Chandler was the first president of the Maine senate and a member of the Maine Constitutional Convention

Chandler was the chairman of the Committee on Militia during the 18th through 20th Congresses and played a key role in establishing the arsenal at Augusta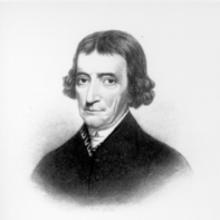 Born February 1, 1762
Died
September 25, 1841
(aged 79)
Nationality
1803 - 1805

Massachusetts Senate
USA. Massachusetts

March 4, 1805 - March 3, 1809

Republican member, United States House of Representatives


1809 - 1812

Sheriff, Kennebec County
USA. Massachusetts (now Maine)

1812 - 1815

commander of a brigade of United States Volunteers, later brigadier general, the United States Army


1819

Member, Massachusetts General Court
USA. Massachusetts

June 14, 1820

Member from Maine, the United States Senate


1821 - 1838

trustee, Bowdoin College
Bowdoin, Maine, United States

1829 - 1837

United States collector of customs District of Portland and Falmouth

Contributor  
Career

Massachusetts Senate
Kennebec County
Massachusetts General Court
Bowdoin College
United States House of Representatives
the United States Army
the United States Senate
United States collector of customs District of Portland and Falmouth

Address
Membership description
School description
Physical Characteristics
Go
up
Edit Profile