Background
Education
Career
Demonstrator Department Chemistry Warsaw Technology University, 1952-1955. Research associate Institute Organic Chemistry Polish Academy of Sciences, 1957-1977. Professor Warsaw Agricultural University, 1977-1991.

Visiting professor University Wisconsin, Madison, 1986-1987. Professor Pharmaceutical Research Institute, since 1991. Member Commission on Nomencature, International Union of Pure and Applied Chemistry, 1977-1989, Polish State Committee for Scientific Research, since 1997.

Editor Polish Journal Chemistry, 1978-1991. Secretary State Committee for Scientific Title and Degrees, since 1991.
Works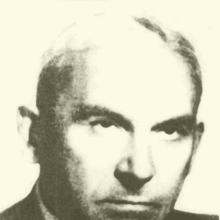 Born December 20, 1931
Nationality
Ethnicity:
1955

1961

1967

1952 - 1955

1957 - 1977

1977 - 1991

1986 - 1987

1991