Samuel G. Coppersmith (sam coppersmith)
Education
Career
He worked as a Foreign Service Officer with the U.S. State Department, assigned to the U.S. Embassy in Port of Spain, Trinidad and Tobago. After law school, he clerked for Judge William C. Canby, Jr., of the U.S. Court of Appeals for the Ninth Circuit, and served as an assistant to the Mayor of Phoenix.

In 1992, Coppersmith won the Democratic primary in Arizona's 1st District and faced three-term Republican Jay Rhodes in the general election. The district had been consistently represented by a Republican since 1953, and became even more Republican when many Hispanic neighborhoods in Phoenix were shifted to the 2nd District during redistricting. Also, popular Senator John McCain (who had represented the district from 1983 to 1987) was running for re-election. Rhodes, however, was hobbled by ethics problems, and Coppersmith defeated him in what was later call one of the biggest upsets in Arizona political history.

While serving in Congress, he kept a campaign promise by returning a congressional pay raise he opposed by writing a check each month to the U.S. Treasury. Coppersmith also gained national attention with his leadership of the effort to eliminate the Advanced Liquid Metal Reactor program, an effort that united a coalition of budget-cutters, environmentalists, and foreign policy experts concerned about plutonium. Also, through his efforts, the U.S. Department of Labor and Department of Education talked with each other to end an interpretation of labor laws that kept parents in some Arizona schools from participating in their children's classrooms.

In 1994, Coppersmith gave up his seat after only one term to run for the U.S. Senate when Dennis DeConcini retired. He lost to fellow Congressman Jon Kyl by 14 points. No Democrat has come within 10 points of winning the district, which has since been renumbered as the 6th and now the 5th, since Coppersmith left office.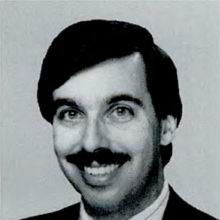 Born
May 22, 1955
(age 62)
Nationality
1976

1982

1977 - 1979

1982 - 1983

1983 - 1986

1984 - 2000

1986 - 1988

1988 - 1992

1993 - 1995

1995 - 2000
Contributor  
Career

U.S. Department State
to Judge William C. Canby Junior U.S. Court Appeals (9th cir.)
U.S. Court Appeals
Go
up
Edit Profile