John Sydney Sydney Dawkins
Education
Career
Former staff Australian Bureau Agricultural Economics. Member staff Australian Department Trade and Industry, 1971-1972, trade union secretary, 1973. Member Australian House of Representatives, Canberra, 1974-1975, 77-94, opposition spokesman for education, 1980-1983, opposition spokesman for industry and commerce, 1983.

Minister for finance Government of Australia, 1983-1984, minister assisting prime minister for public service matters, 1983, minister trade, 1985-1987, minister assisting prime minister for youth affairs, 1984, minister employment, education, training, 1987-1992, treasurer, 1992-1993, representative for special investment, 1994-1995. Press officer Australian Trades and Labor Council, 1976-1977. Dir Sealcorp Holdings Australia, since 1994.

Chairman John Dawkins & Co, since 1994, Med Corp Australasia, 1997—2001, Elders Rural Bank, since 1998, Law Cent, since 2000, Govt Relations Australia, since 2000.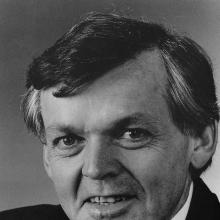 Born
March 2, 1947
(age 70)
Nationality
1974 - 1975

1976 - 1977

1980 - 1983

1983

1983 - 1984

1983

1984

1985 - 1987

1987 - 1992

1994 - 1995
Contributor  
Other Names
Spelling variants for First Name
Spelling variants for Last/Family/Name
Middle Name
Album
Nationalities
College/University

Scotch College
Roseworthy Agricultural College
University Western Australia
University South Australia
Queensland University Technology

Career

Australian House of Representatives

Description
Address
mainPhoto

Australian House of Representatives

Description
Address
mainPhoto

Former staff Australian Bureau Agricultural Economics

Description
Address
mainPhoto

staff Australian Department Trade and Industry

Description
Address
mainPhoto

staff Australian Department Trade and Industry

Description
Address
mainPhoto

Australian House of Representatives

Description
Address
mainPhoto

Australian House of Representatives

Description
Address
mainPhoto

minister for finance Government of Australia

Description
Address
mainPhoto

minister for finance Government of Australia

Description
Address
mainPhoto

minister for finance Government of Australia

Description
Address
mainPhoto

minister for finance Government of Australia

Description
Address
mainPhoto

minister for finance Government of Australia

Description
Address
mainPhoto

minister for finance Government of Australia

Description
Address
mainPhoto

minister for finance Government of Australia

Description
Address
mainPhoto

Australian Trades and Labor Council

Description
Address
mainPhoto

Relatives

Maggie Maruff
Alec Dawkins Dawkins

Religious beliefs
Views and World outlook
Quotations
Party affiliation description
Favorite Sports & Clubs
Favorite Athletes
Ethnicity details
College/University Description
Favorite Political Figures
Favorite Philosophers & Thinkers
Favorite Music & Bands
Favorite writers
Favorite Artists
Other interests
Personality
Quotes from others about the person
Physical Characteristics
Go
up
Edit Profile