Paul Romer (Paul Michael Romer)
The primary developer of New Growth Theory, which provides a fresh foundation for how businesses and governments think about wealth creation. The president and founder of Charter Cities, a research non-profit focused on the interplay of rules, urbanization, and development. Romer is an entrepreneur who has successfully applied technology to higher education, he founded Aplia, Inc.
Background
Ethnicity: Paul Romer is the son of former Colorado governor Roy Romer.
Dr. Romer's current research focuses on the concept of charter cities. To create better options for people in the developing world, Romer advocates building charter cities — special reform zones that allow governments to quickly adopt innovative systems of rules that can differ markedly from those in the surrounding area. Charter cities give government leaders more options for improving governance, give investors more opportunities to finance socially beneficial infrastructure projects, and give people more opportunities to improve the quality of their lives.
Education
Romer earned a B.S. in physics in 1977 and a Ph.D. in economics in 1983, both from the University of Chicago.
Major achievements
Contributor to numerous scholarly and popular publications, including American Economic Review, European Economic Review, Journal of Political Economy, The Economist, Forbesand The Fortune Encyclopedia of Economics
Works
'Cake eating, chattering and jumps: existence results for variational problems', Em, 54, July 1986
'Increasing returns and long-run growth', JPE, 94, Oct. 1986
'Ski-lift pricing, with applications to labor and other markets' (with R. Barro), AER, 77, December 1987
'Determinacy of equilibria in dynamic models with finitely many consumers' (with T.J. Kehoe, D.K. Levine), JET, 50, February 1990;
Membership
Fellow Econometric Society; Econs. Association

National Bureau Economic Research

American Academy Arts & Sciences
Personality
Interests
Paul Romer's most important work is in the field of economic growth. He is a pioneer of endogenous growth theory. Romer's articles published in 1986 and 1990 amounted to constructing mathematical representations of economies in which technological change is the result of the intentional actions of people, such as research and development.

Romer is credited with the quote, "A crisis is a terrible thing to waste." which he said during a November 2004 venture-capitalist meeting in California. Although he was referring to the rapidly rising education levels in other countries versus the United States, the quote became a sounding horn by economists and consultants looking for a positive take away from the economic downturn of 2007-2009.

His latest contribution has been in trying to replicate the success of charter cities and make it an engine of economic growth. Romer has argued that with better rules and institutions, undeveloped nations can be set on a different and better trajectory for growth.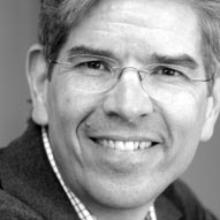 Born
November 7, 1955
(age 62)
Nationality
1973 - 1977

University Chicago

1977 - 1983

University Chicago

1982 - 1988

Assistant, professor economics University Rochester
New York, United States

1988 - 1990

professor, economics University Chicago


1989 - 1990

fellow, Center for Advanced Study in Behavioral Sciences
Stanford, Kentucky, United States

1990 - 2000

professor, economics University California
Berkeley, California, United States

1990 - 1996

professor, University California, Berkeley


1996 - 2000

professor, Stanford University Graduate School Business


1996 - 2012

Ralph Landau senior, fellow Stanford Institute for Economic Policy Research (SIEPR)


2000 - 2012

founder Aplia

Contributor  
Activities
College/University

University Chicago
University Chicago

Career

professor economics University Rochester
Center for Advanced Study in Behavioral Sciences
economics University California
economics University Chicago
Stanford University Graduate School Business
founder Aplia
fellow Stanford Institute for Economic Policy Research (SIEPR)
University California, Berkeley

Major Achievements

• Contributor to numerous scholarly and popular publications, including American Economic Review, European Economic Review, Journal of Political Economy, The Economist, Forbesand The Fortune Encyclopedia of Economics
Contributor to numerous scholarly and popular publications, including American Economic Review, European Economic Review, Journal of Political Economy, The Economist, Forbesand The Fortune Encyclopedia of Economics

Awards

Named one of America's 25 Most Influential People
recipient Distinguished Teaching award

Awards description
mainPhoto

Time Magazine rating

Address
Family description
Membership

Fellow Econometric Society; Econs. Association
National Bureau Economic Research
American Academy Arts & Sciences

Membership description
Works

article: 'Cake eating, chattering and jumps: existence results for variational problems', Em, 54, July 1986

Link
Works description
mainPhoto

article: 'Increasing returns and long-run growth', JPE, 94, Oct. 1986

Link
Works description
mainPhoto

article: 'Ski-lift pricing, with applications to labor and other markets' (with R. Barro), AER, 77, December 1987

Link
Works description
mainPhoto

article: 'Determinacy of equilibria in dynamic models with finitely many consumers' (with T.J. Kehoe, D.K. Levine), JET, 50, February 1990;

Link
Works description
mainPhoto

article: 'Endogenous technological change', JPE, 98, Oct. 1990;

Link
Works description
mainPhoto

article: 'Economic integration and endogenous growth' (with L. Rivera-Batiz), QJE, 106, May 1991

Link
Works description
mainPhoto

article: 'Looting: the economic underworld of bankruptcy for profit' (with G. Akerlof), in water closet Brainard, G.L. Perry (eds), BPEA, 2, 1993

Link
Works description
mainPhoto

article: 'New goods, old 714 ROSE theory, and the welfare costs of trade restrictions', J Dev Stud, 43, 1994

Link
Works description
mainPhoto

article: 'Preferences, promises, and the politics of entitlement', in V.R. Fuchs (educated), Individual and Social Responsibility: Child Care, Education, Medical Care, and Long-term Care in America (UCP, 1995)

Link
Works description
mainPhoto

article: 'Wages, skills and technology in the United States and Canada' (with K. Murphy, C. Riddell), in E. Helpman (educated), General Purpose Technologies and Economic Growth (Massachusetts Institute of Technology Press, 1998)

Link
Works description
mainPhoto

Relatives
Friends & colleagues

Robert Barro
James S. Albus
Lars Palsson Syll
George R. Evans
Seppo Mikko Sakari Honkapohja
George Akerlof
Francisco Luis Rivera-Batiz

Ethnicity details
College/University Description
Other interests
Personality
Quotes from others about the person
Physical Characteristics
Go
up
Edit Profile