Miroslaw Jan Mossakowski (Miroslaw Jan Mossakowski)
Mirosław
Professor Mirosław Mossakowski was the President of the Polish Academy of Sciences
Background
Mirosław Jan Mossakowski was born in Bereza Kartuzka in the eastern part of pre-war Poland. His father was a forester

and his mother was a teacher.

On December 26 2001, he died after a 16-month-long battle with a serious illness. He was laid to rest in Powązki Cemetery in Warsaw with military funeral honours.
Education
He attended primary school in the former province of Poland called Polesie. He started secondary school during World War II on a course of secret education, since official schooling was prohibited by the German occupant. After the war he completed this part of his education in Lipno (Kujawy — Northern Poland) in 1948.

He graduated with distinction from the Medical School in Gdańsk in 1953. A year later he moved to Warsaw to obtain Ph.D. training at the Department of Histopathology of the Central Nervous System of the Polish Academy of Sciences under the guidance of Prof. Adam Opalski, an internationally recognized expert in the pathomorphology of glial cells. The department was soon to evolve to the Department of Neuropathology, a research unit which a few years later became the nucleus of the Medical Research Centre of the Polish Academy of Sciences, an institute he founded and headed for more than a quarter of the century.
Career
While still a student he began his work in the Department of Anatomy of the Medical University of Gdańsk, which was an interesting beginning for a man who would go on to make a remarkable career as a leading neuropathologist. At this time he developed an interest in the central nervous system. Influenced by his master, Professor Michał Reicher, he decided to try to understand and deal with pathology in the most complex system known to man — the human brain.

As a young physician, he was employed as an assistant in the Chair of Medical Neurology led by Professor Zofia Majewska. Despite his strong interest in clinical medicine, he chose neuropathology as his calling and after a short period of clinical training he moved to Warsaw in 1954, where he soon proved to be an outstanding scientist.

In the early years of his career he also worked at the Neurological Clinic of the Medical School under the guidance of Prof. I. Hausmanowa-Petrusewicz where he acquired the Ist and then the IInd degree specialization in neurology.

He began his adventure with neuropathology in 1954 under the guidance of the outstanding clinician and neuropathologist, Professor Adam Opalski, who was at that time establishing the embryonic speciality of histopathology of the nervous system. This experience led to a lifelong interest in neuropathology. In the years 1954–1957 he had the status of an aspirant of the newly created Department of Histopathology of the Central Nervous System of the Polish Academy of Sciences. At the same time, until 1962, he served as a part-time assistant in the

Department of Medical Neurology of the Medical University of Warsaw. Here, under the guidance of Professor Irena Hausmanowa, he continued his clinical training, which would result later (1962) in the acquisition of the title of a certified specialist in this discipline. In spite of this qualification, he devoted himself exclusively to neuropathology.

In 1957 he joined the newly created Department of Neuropathology of the Polish Academy of Sciences, directed by

Assistant Professor (docent) Ewa Ossetowska.

In the scientific development of Mirosław Mossakowski, a great part was played by his foreign training. He was awarded a Rockefeller Medical Fellowship and spent a year (1959–1960) in the world-famous Montreal Neurological Institute in Canada. Here he took a great opportunity to further refine his knowledge. In this Institute, directed by Wilder Penfield, he cooperated with this giant of neuroscience and with another famous scientist of Polish origin, Jerzy Olszewski. The latter was a trainee of the famous Polish neuroanatomist and neurophysiologist at Vilnius University,

Maximilian Rose. One can readily speculate to what extent these great personalities exerted a strong influence on young Mossakowski. When he completed his training in America he returned to Warsaw.

In 1960 he received his doctor's degree. The subject of his doctoral thesis was Astrocytomas of the brain and cerebellum. This was in fact a monograph of fundamental importance. His promoter, Professor Adam Kunicki, was one of the two founders of Polish neurosurgery and an expert in the field of the histology of brain tumours. He soon proved to be an outstanding anatomist, microscopic diagnostician and experimenter. His intensive research was crowned in 1966 with his dissertation, The pathomorphology and histochemistry of spontaneous and experimental encephalopathies of hepatic origin. For this work the Medical Faculty in Warsaw granted him the right to teach at

university as a docent (Assistant Professor).

In the years 1966–1967 he worked in the renowned National Institute of Neurological Diseases and Blindness in the National Institute of Health in Bethesda, USA. There he conducted studies on experimental neuropathology. It was Igor Klatzo (besides Olszewski, another alumnus of the Polish Stefan Batory University in pre-war Vilnius) who gave him directions in investigating brain oedema. On his return to Poland, Mossakowski devoted his tremendous organisational talent to the cause of the development of Polish science.
Major achievements
In 1973 he was elected a corresponding member of the Polish Academy of Sciences, and in 1986 he became a full member of the Academy. From 1968 onwards, he was one of the creators of the trends of activities of the 6th Department of the Polish Academy of Sciences, that of Medical Sciences, as its deputy secretary, then from 1981 to 1995 as secretary.

His works included clinical and laboratory studies. Professor Mossakowski's list of publications reflects a productive career, with over 260 items, including 200 original articles edited in renowned international and domestic journals Among his achievements were numerous reviews and chapters in monographic textbooks. Many of his scientific reports won awards. His book, Principles in neuropathology, published in 1981, was the earliest comprehensive work in this field in Poland. Highlights of his scientific contributions include

clinical neuropathology: the pathomorphology and histochemistry of brain tumours, genetically conditioned degenerative diseases of the CNS and pathology of the brain connected with liver diseases. Mossakowski's second major interest was the biology and

pathology of glia. Here he conducted morphological, ultrastructural and immunomorphological investigations of normal and pathological neuroglia, linked with changes in the course of liver diseases (animal experimental models and tissue cultures).
He was one of the first in literature to report on the histochemical properties of astrocytic tumours, to characterise the pathological mechanisms of hepatogenic brain damage in the course of liver insufficiency and disorders of the blood-brain barrier in this syndrome, to investigate glycogen brain deposits and to prove a common pathogenetic link in Alzheimer's disease and brain ischaemia.

He was awarded a professorship in 1971 and became a full professor in 1979.

He launched a new journal, the highly regarded Polish Neuropathology, which later evolved into Folia Neuropathologica. From 1969 to 1972 and from 1978 to 1990 he served as its editor-in-chief

He was elected an honorary member of several societies, among others the Polish Society of Neuropathology, of which he was one of the founders and which he served for 2 terms as its president. He was also granted honorary membership in the Polish Society of Pathology and in the Polish Histo- and Cytological Society, where he served as vice-president (1968–1971). He was a founder and the first president of the Polish Neuroscience Society.

He was a founding member and representative to the European Federation of Neuropathological Societies, which he served as president (1980–1984), and a founding member of the Pan-European Neurological Society. He was a foreign member of the Russian Academy of Medical Sciences, the Mexican Culture Institute, the European Academy of Arts, Sciences and Humanities, the World Federation of Neurology, the International Society of Neuropathology, the American Association of Neuropathologists, the International Brain Research Organisation, the Board of International Danube Symposia of Neurological Sciences. In the years 1976–1980 he was vice-president of the International Society of Neuropathology.

He received an honorary doctor's degree from the Medical University in Lublin, Gdańsk and Białystok and the very prestigious Jagiellonian University in KrakóWest
Membership
Scis. and Humanities (vice president 1978?Co82)

Russian Academy Medical Scis.

Polish Neurosci. Society (president 1992?Co)

Polish Assn Neuropathology 1972?Co80

Polish Academy Scis. 1996?Co
Personality
Interests
Mountaineering, 18th century Polish history, colour photography.
Connections
father: Thadeus

mother: Janina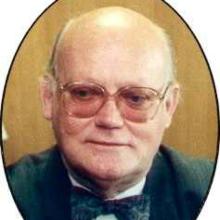 Born September 23, 1929
Died
December 26, 2001
(aged 72)
November 30, 1950 - November 30, 1954

Research assistant, School Medicine
Gdansk, Pomorskie, Poland

November 30, 1954 - November 30, 1964

Research assistant, School Medicine
Warsaw, North Carolina, United States

November 30, 1956 - November 30, 1960

School Medicine

November 30, 1960 - November 30, 1966

School Medicine

November 30, 1966 - November 30, 1999

associate, Medical Research Center
Poland

November 30, 1966 - November 30, 1999

professor, Medical Research Center
Poland

November 30, 1966 - November 30, 1999

department head, Medical Research Center
Poland

November 30, 1999 - November 30, 1999

Med University Lublin
Contributor  
Last/Family/Name
Gender
College/University

School Medicine

Incomplete
dateFrom
dateTo

School Medicine

Incomplete
dateFrom
dateTo

Med University Lublin

Career
personalityNote
interestingFactsNote
hobbiesNote
Relatives

Janina (Tochman) M.; married Bibiana Maria Kaminska, July 23, 1955.
Thadeus
Thadeus Mossakowski

Religious beliefs
Views and World outlook
Quotations
Party affiliation description
Career

School Medicine
School Medicine
Medical Research Center
Medical Research Center
Medical Research Center

Favorite Sports & Clubs
Favorite Athletes
Ethnicity details
School description
College/University Description
Favorite Political Figures
Favorite Philosophers & Thinkers
Favorite Music & Bands
favoriteMusicArtists
Favorite writers
Favorite Artists
Other interests
Career Description
College/University

School Medicine
School Medicine
Med University Lublin

Career

Medical Research Center
Medical Research Center
Medical Research Center
School Medicine
School Medicine

Address
Membership

Interat. Academy Arts
Scis. and Humanities (vice president 1978?Co82)
Russian Academy Medical Scis.
Polish Neurosci. Society (president 1992?Co)
Polish Assn Neuropathology 1972?Co80
1990?Co
Polish Academy Scis. 1996?Co

Membership description
Works
School description
College/University Description
Other interests
Personality
Quotes from others about the person
Physical Characteristics
Go
up
Edit Profile