Background
Oates was born in Lockport, New York. She is the eldest of three children of Carolina, a homemaker of Hungarian descent, and Frederic James Oates, a tool and die designer.
Education
Oates attended one-room school at her childhood.

Oates earned a scholarship to attend Syracuse University, where she joined Phi Mu.
Career
Oates has taught at Princeton University since 1978 and is currently the Roger S. Berlind '52 Professor in the Humanities with the Program in Creative Writing.

Oates writes in longhand, working from "8 till 1 every day, then again for two or three hours in the evening." Her prolificacy has become one of her best-known attributes. Several publications have published lists of what they deem the best Joyce Carol Oates books, designed to help introduce readers to the author's daunting oeuvre.
Works
Novels: With Shuddering Fall 1965, A Garden of Earthly Delights 1967, Wonderland 1971, Do With Me What You Will 1973, The Assassins 1975, Childwold 1976, The Triumph of the Spider Monkey 1977, Son of the Morning 1978, Unholy Loves 1979, Cybele 1979, Bellefleur 1980, A Sentimental Education 1981, Angel of Light 1981, A Bloodsmoor Romance 1982, Mysteries of Winterthum 1984, Solstice 1985, Wild Nights 1985, The Lives of the Twins 1987, You Must Remember This 1988, American Appetites 1989, Because It Is Bitter, and Because It Is My Heart 1990. Several volumes of poems including Them 1969 (National Book Award 1970). Plays, stories, essays.Fiction in national magazines.
Religion
She was raised Catholic but is now an atheist
Connections
father: Frederic

mother: Caroline

Sister: Lynn Ann

Broter: Fred Junior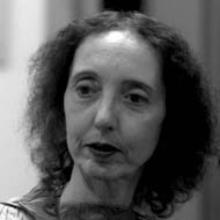 Born June 16, 1938
Nationality
1960

Syracuse University

1961

University Wisconsin

1967 - 1987

professor, English University Windsor
Canada

1978 - 1981

writer, -in-residence Princeton University
New Jersey, United States

2000 - 2000

Instructor, English University Detroit


2000 - 2000

assistant, professor


2000 - 2000

professor, -in-residence Princeton University


2000 - 2000

Roger S. Berlind '52 professor, humanities/professor creative writing

Award
Named Humanist of Year

American Humanist Association, 2007

recipient O. Henry award

1967, 1973, Heidemann award, 1990, Rea award fo...

1967, 1973, Heidemann award, 1990, Rea award for Short Story, 1990, Poets, Playwrights, Editors, Essayists and Novelists (international association)/Malamud award for Excellence in Art of Short Story, 1996, Chicago Tribune Lit. prize, 2006, Ivan Sandorf Lifetime Achievement award, National Book Critics Circuit, 2010

grantee National Education Association

1966, 1968
Contributor  
Gender
Album
College/University

Syracuse University
University Wisconsin

Career

English University Detroit
professor
-in-residence Princeton University
humanities/prof. creative writing
English University Windsor
-in-residence Princeton University

General Info
Relatives
Person Photo
Religious beliefs
Views and World outlook
Quotations
Party affiliation description
Favorite Sports & Clubs
Favorite Athletes
Ethnicity details
School description
College/University Description
Favorite Political Figures
Favorite Philosophers & Thinkers
Favorite Music & Bands
favoriteMusicArtists
Favorite writers
Favorite Artists
Other interests
Career Description
College/University

Syracuse University
University Wisconsin

Career

English University Windsor
-in-residence Princeton University
English University Detroit
professor
-in-residence Princeton University
humanities/professor creative writing

Address
Membership description
Works

Novels: With Shuddering Fall 1965, A Garden of Earthly Delights 1967, Wonderland 1971, Do With Me What You Will 1973, The Assassins 1975, Childwold 1976, The Triumph of the Spider Monkey 1977, Son of the Morning 1978, Unholy Loves 1979, Cybele 1979, Bellefleur 1980, A Sentimental Education 1981, Angel of Light 1981, A Bloodsmoor Romance 1982, Mysteries of Winterthum 1984, Solstice 1985, Wild Nights 1985, The Lives of the Twins 1987, You Must Remember This 1988, American Appetites 1989, Because It Is Bitter, and Because It Is My Heart 1990. Several volumes of poems including Them 1969 (National Book Award 1970). Plays, stories, essays.Fiction in national magazines.

School description
College/University Description
Physical Characteristics
Go
up
Edit Profile