Education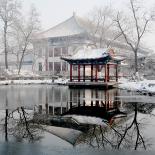 Career
Shu-ming Liang served as secretary in the Ministry of Justice of the Peking Government in 1917. He founded the Tsaochow High School in Shantung, China in 1924. He refused appointment as a member of the Kwangtung Provincial Government, but accepted appointment as member and concurrently chairman of the Reconstruction Committee of the Canton Branch of the Central Political Council in 1928.

Mr. Liang was also a principal of the Kwangtung Provincial 1st Middle School at Canton in 1929, founded the Institute of Local Self-Government in Honan and taught at the Institute in 1929-1930, chief editor of the Local Self-Government Monthly in Peiping in 1929-1932. After the Honan Institute was closed, he founded the Shantung Institute of Rural Reconstruction at Tsouping, of which he was head of the Research Department for Rural Reconstruction in 1931 and president, since 1933. He devoted himself to the cause of national self-salvation of China.

Shu-ming Liang was an author of "An Introduction to Indian Philosophy" in 1919, "Civilization and Philosophy of the Orient and the Occident" in 1922 and "Last Chance for the Self-Salvation Movement of the Chinese People" in 1933.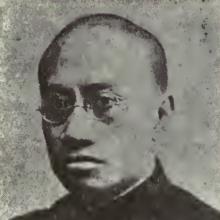 Born 1893
Nationality
Ethnicity:
1917 - 1924

1917

1928

1929 - 1932

1929