Background
Education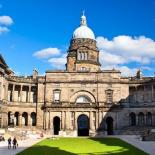 Career
Boon-keng Lim was elected president of the Royal Medical Society. Then he returned to the Straits in 1893 and in 1895 was elected Chinese member of the Legislative Council, started Chinese Cultural Society (Chung Hwa Hwe Kuan) all over Malaya and later the Association for Straits-born Chinese, of which he was president for many years.

Mr. Lim was made honorary member of the Java Society. In 1911, at the request of the Chinese Government he organized the Hygiene Exhibition at Dresden and took charge of the Hygiene Institute in Peking, was also a delegate to the Italian Exhibition, adviser to the Ministries of Interior and Foreign Affairs and when the Republic was established Dr. Sun Yat-sen appointed him president of the Board of Health. In Singapore he helped found Chinese banks, assurance companies, plantations and other businesses.

He was also vice-president of the Chinese Chamber of Commerce of Singapore, lecturer at King Edward VII Medical College in Straits and Federated Malay States and member Committee on Raffles College in Singapore, president of the University of Amoy, editor-in-Chief of the Chinese Nation in Shanghai in 1930. He was recipient of the following decorations: Commandership of the Crown of Italy, Albertus Medal of Saxony, Order of the British Empire, Second Class Wen-Hu and Chiao-Ho besides a degree of LL.D. from Hongkong University.

Boon-keng Lim was writer of many articles and author of the following hooks: "The Chinese Crisis from Within", "Tragedies of Eastern Life", "The New China" and is translator of "The Li Sao".