Bradford Phillip Delson (Big Bad Brad, BBB, "Brad")
Education
Brad Delson attended Agoura High School with childhood friend and Linkin Park band mate Mike Shinoda. He played in various bands throughout his high school career, the most notable being Relative Degree, in which he met and teamed up with drummer Rob Bourdon. Relative Degree's goal was simply to play a show, and, after achieving that goal, they disbanded.

After graduating in 1995, Delson, Shinoda, and Bourdon formed Xero, which would eventually become the starting point for Linkin Park.

Delson entered UCLA in 1995 as a Regent Scholar working toward a Bachelor of Arts degree in Communication Studies with a specialization in Business and Administration. He was a member of Phi Beta Kappa, and shared a dorm room with future Linkin Park band mate Dave Farrell for three out of his four years at school.

Delson also had the opportunity to intern with a member of the music industry as part of his studies and ended up working for Jeff Blue, an A&R representative at Warner Bros. Records, who offered constructive criticism on Xero's demos. Blue later introduced Chester Bennington, who would become the lead vocalist of Linkin Park, to the rest of the band.

After graduating summa cum laude in 1999, Delson decided to forgo law school in order to pursue a musical career with Linkin Park.
Career
In 1999, Delson's band, Xero, replaced former lead vocalist Mark Wakefield with Arizona native Chester Bennington and renamed themselves Hybrid Theory. Before long, Delson, along with Shinoda, had produced the six-track "Hybrid Theor"y (EP), distributing it to various websites online and earning the band its own cult following. By 2000, after one more band name change, Linkin Park was signed by Warner Bros. Records.

On October 24, 2000, Linkin Park released the overwhelmingly successful Hybrid Theory. Over the next year, Delson helped produce the remix album "Reanimation" (2002), and added his own creative insight into the remixed interpretation of "Pushing Me Away" ("P5hng Me A*wy").

After "Reanimation", Delson played a key role in the production of Linkin Park's second studio album, "Meteora" (2003), which featured heavier guitar riffs than ones in "Hybrid Theory".

While the band pieced together the song "The Little Things Give You Away," Delson experimented with an E-Bow, creating a song called "Ebow Idea," which would afterwards become "No More Sorrow".

Brad also added his own creative insight into "New Divide" the track composed by Linkin Park for Transformers: Revenge of the Fallen – The Album in 2009. It was also the band's last single before the whole band got together, away from their side projects to compose music for their last album, A Thousand Suns, released on September 14, 2010. Their next album, Living Things, was released on June 26, 2012. The tenth song of this album, "Until It Breaks", features Brad Delson, doing the vocals. Near the ending, Brad sings a melodic part, which is the first time he actually sings lead vocals in a record.
Major achievements
2002–present - A&R Representative for Machine Shop Recordings, a Warner Brothers Imprint label started by both Delson and Shinoda in 2002. Delson is responsible for scouting artists, such as Holly Brook, and signing them to the label.

2006 - Produced "Where'd You Go (BBB Remix)," which was featured on the retail single of Fort Minor's "Where'd You Go".

2008 - Aided in the production of and provided guitar parts for Busta Rhymes's "We Made It", which featured Linkin Park.
2004 - Delson and his wife established the Delson Scholarship Fund at University of California at Los Angeles, which annually awards four-year scholarships to extraordinary students from Huntington Park.

2005 - Linkin Park established Music for Relief, a non-profit organization founded to aid victims of world catastrophes and combat global warming. Since its founding, Music for Relief has raised almost three million dollars, helping victims of the South Asian tsunami, Hurricane Katrina, and the Southern California wildfires.

2005 - Signed on as an official supporter of Little Kids Rock, a nonprofit organization that provides free musical instruments and instruction to children in underserved public schools throughout the United States. Delson has personally delivered instruments to children in the program and sits on the organization's board of directors as an honorary member
Connections
father: Donn Delson

Wife: Elisa Boren

Son: Jonah Taylor Delson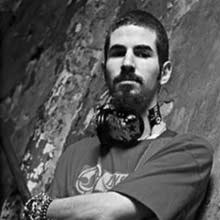 Award
recipient Best-Selling Rock Group award

World Music Awards, 2002, 2003, Favorite Altern...

World Music Awards, 2002, 2003, Favorite Alternative Artist award, American Music Awards, 2003, 2004, 2007, 2008