Antonia Margaret Ax:son Johnson
Antonia Ax:son Johnson, food products executive. named Professional Woman of Year, 1987, Finance Woman of Year, 1988; named one of America's Top 25 Women Business Owners (ranked number 1), National Foundation for Women Business Owners and Working Women, 1992, American's Top 50 Women Business Owners, 1993, World's Richest People, Forbes magazine, 2001-2007, 100 Most Powerful Women, Forbes magazine, 2004-2007.
Background
Education
Career
Director Axel Johnson AB, Stockholm, since 1975, vice president, member group management, since 1979, vice president corporation planning, 1979-1981, vice president, general manager chemical and nordic division, 1981-1985. Chairman Axel Johnson Inc., since 1982. Chairman, president, chief executive officer LEXA International Corporation (formerly A. Johnson & Company Inc.), New York City, since 1984.

Trustee Carnegie Institute Washington, since 1980. Member Technology and Industrial Board Swedish Ministry Industry, Stockholm, since 1982. Deputy member Skandinaviska Enskilda Banken, Stockholm, since 1982.

Member Swedish Work Environmental Fund, Stockholm, since 1982. International counsellor Conference Board, New York, since 1985. Member British North America Committee, London, since 1985.

Member Swedish Employers' confederation, since 1985. Chairman Federation Swedish Wholesalers and Importers, since 1986. Member Brombergs, since 1985.
Personality
Connections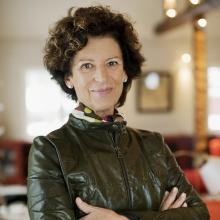 Born
September 6, 1943
(age 74)
Nationality
1964

1971

1975

1982

1984

1984

1984
Contributor  
First Name
Place
Career

officer LEXA International Corporation (formerly A. Johnson & Company Incorporated)
officer LEXA International Corporation (formerly A. Johnson & Company Incorporated)
officer LEXA International Corporation (formerly A. Johnson & Company Incorporated)
LEXA International Corporation (formerly A. Johnson & Company Incorporated)

General Info
Background
Go
up
Edit Profile