Johannes Rau
Johannes Rau (German pronunciation: [16 January 1931 – 27 January 2006) was a German politician of the SPD. He was President of Germany from 1 July 1999 until 30 June 2004, and Minister-President of North Rhine-Westphalia from 1978 to 1998.
Background
RAU, Johannes was born on January 16, 1931 in Wuppertal. West Germany. Parents: Ewald Rau and Helene Rau (née Hartmann).
Education
As a schoolboy, Rau was active in the Confessing Church, a circle of the German Protestant Church which actively resisted Nazism. Rau left school in 1949 and worked as a journalist and publisher, especially with the Protestant Youth Publishing House.
Career
Rau was a member of the All-German People's Party (GVP), which was founded by Gustav Heinemann. This party was known for proposing German reunification, from 1952 until it was disbanded in 1957.

In 1958, Rau and his political mentor, Gustav Heinemann, joined the Social Democratic Party of Germany (SPD), where he was active in the Wuppertal chapter. He served as deputy chairman of the SPD party of Wuppertal, and was elected later on to the City Council (1964–1978), where he served as chairman of the SPD Group (1964–1967) and later as Mayor (1969–1970).

In 1958, Rau was elected for the first time as member of the Landtag (state parliament) of North Rhine-Westphalia (NRW). In 1967, he became chairman of the SPD fraction in the Landtag, and in 1970 Minister of Science and Education in the cabinet of Minister President Heinz Kühn. He soon gained a reputation as a reformer. As part of the mass-education campaign of the 1970s, he founded five universities, each at different sites, in North Rhine-Westphalia and initiated Germany's first distance learning university at Hagen (modelled on the Open University).

In 1977, Rau became Chairman of the North Rhine-Westphalia SPD, and in 1978 Minister President of the state, where he remained until 1998, with four successful elections for the SPD, which became strongest party in the Landtag each time and gained an absolute majority three times, in 1980, 1985, 1990 and finally 1995. From 1995 onwards, Rau led an SPD-Greens coalition in NRW.

In 1987, Rau tried to become chancellor of Germany for the SPD, but his refusal to contemplate forming a coalition with the Green Party meant he could not win the elections against Helmut Kohl's Christian Democrats (CDU). In 1994, Rau tried for the first time to become Federal President, but lost to Roman Herzog.

Rau twice served as President of the Bundesrat in 1982/83 and 1994/95, and thus deputised for the Federal President. In 1998 Rau stepped down from his positions as SPD Chairman and Minister President, and on 23 May 1999, was elected Federal President by the Federal Assembly of Germany to succeed Roman Herzog (CDU). On 1 July 2004, he was succeeded by Horst Köhler. As all Federal Presidents but his mentor Heinemann, who had not wished to be seen off in this manner, Rau was honored by a Großer Zapfenstreich which on his wish included the hymn "Jesus bleibet meine Freude" (Jesu, Joy of Man's Desiring).

In 2000, Rau was the first German head of state since the Holocaust to address the Knesset, the Israeli parliament, in German. This controversial step prompted some Israeli delegates to walk out. However, Israeli President Moshe Katsav supported and praised him for bridging the gap between the two states. Rau had a deep and lifelong commitment to bringing reconciliation between Germany and its past.
Politics
sozialdemokratische Partei Deutschlands (SPD, Social Democratic Party of Germany), since 1957
Party affiliation: Social Democratic Party
Religion
Rau was active in the Confessing Church, a circle of the German Protestant Church which actively resisted Nazism.
Denomination: Lutheran, Protestant
Membership
All-German People's Party
1952 - 1957
Personality
Interests
Literature, art, philately especially Israeli stamps.
Connections
Spouse Christina Rau (née Delius), 1982. Children: Anna Christina, Philip Immanuel. Laura Helene.

father: Ewald

mother: Helene

Daughter: Anna Christina

Son: Philip Immanue

Daughter: Laura Helene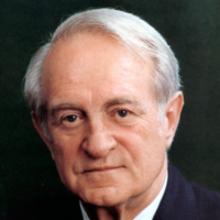 Born January 16, 1931
Died
January 27, 2006
(aged 75)
Nationality
Ethnicity:
1958 - 1999

Social Democratic Party of Germany


1964 - 1967

City Council, Social Democratic Party of Germany


1967 - 1970

chairman, The Social Democratic Party of Germany fraction in the Landtag


1969 - 1970

Mayor, Social Democratic Party of Germany


1970 - 1977

Minister of Science and Education, The cabinet of Minister President


1977 - 1978

Chairman, North Rhine-Westphalia Social Democratic Party of Germany


1978 - 1998

Minister-President, North Rhine-Westphalia


1982 - 1983

President, The German Bundesrat


1999 - 2004

President, President of Germany

Contributor  
Activities

President
Minister-President
politician

Album

Photo
Photo
Photo
Photo
Photo

Place
Career

Social Democratic Party of Germany
Social Democratic Party of Germany
Social Democratic Party of Germany
The Social Democratic Party of Germany fraction in the Landtag
The cabinet of Minister President
North Rhine-Westphalia Social Democratic Party of Germany
North Rhine-Westphalia
The German Bundesrat
President of Germany

Address
Family description
Membership

All-German People's Party

Background
Membership description
Works

book: Oberstufenreform und Gesamthochschule
book: Die Neue Fernuniversitat
book: Friede als Ernstfall
book: Geschichte in Portraits
Die neue Fernuniversitat: Ihre Zielsetzung, ihr Aufbau u. ihre geplante Arbeitsweise (German Edition)
book: Weil der Mensch ein Mensch ist.
book: Stationen und Begegnungen: Lebensbilder in Texten und Gesprachen, Interviews und Fotos (German Edition)
book: Dialog der Kulturen - Kultur des Dialogs. Toleranz statt Beliebigkeit.
book: Sozialdemokratie und Kirchen: Zukunftsprobleme u. Zukunftsbewaltigung in e. demokrat. Gesellschaft (German Edition)

Party affiliation
Party affiliation description
School description
Other interests
Personality
Quotes from others about the person
Physical Characteristics
Go
up
Edit Profile