Fremont Older
Fremont Older, American newspaperman.
Background
Older, Fremont was born on August 30, 1856 in Appleton, Wisconsin, United States. Son of Emory and Celia M. (Augur) Older.
Education
Educated preparatory department Ripon (Wisconsin) College, 1 year.
Career
Began newspaper work, 1884. Was city editor The Call. Managing editor The Bulletin 24 years.

Now editor The Call-Bulletin.
Connections
Married Cora Miranda Baggerly, August 22, 1893.

father: Emory Older

mother: Celia M. (Augur) Older

spouse: Cora Miranda Baggerly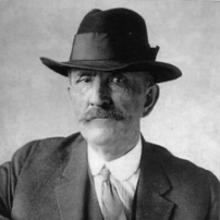 Born August 30, 1856
Died
March 3, 1935
(aged 78)
Nationality
Contributor  
Career

the San Francisco Call
the San Francisco Bulletin

Relatives
Favorite writers
Other Names
Spelling variants for First Name
Spelling variants for Last/Family/Name
Middle Name
Career

the San Francisco Call
the San Francisco Bulletin

Address
Membership description
Relatives

Celia M. (Augur) Older
Cora Miranda Baggerly
Emory Older

Religious beliefs
Views and World outlook
Quotations
Party affiliation description
Favorite Sports & Clubs
Favorite Athletes
Ethnicity details
Favorite Political Figures
Favorite Philosophers & Thinkers
Favorite Music & Bands
Favorite writers
Favorite Artists
Other interests
Personality
Quotes from others about the person
Physical Characteristics
Go
up
Edit Profile