Gloria B Moss (Siegel)
Gloria B. Moss, Former American computer company executive. Certified teacher English, drama, English to Speakers of Other Languages Florida. Recipient Research award, Children's Theatre Association, 1981, certified of Recognition, Broward City School Board, Fort Lauderdale, 1990, 1991, Outstanding Achievement award, Broward Community College, 1984; Teacher Directed Improvement Fund grantee, School Board Broward City, 1990, 1991.
Education
Career
Instructor drama Broward Community College, Fort Lauderdale, Florida, 1981—1985, adjunct instructor, 1991—1999. Teacher Broward City School District, 1985—1987, chairperson English department, 1987—1991. Adjunct instructor Florida Atlantic University, 1991—1999.

Technical specialist School Board Broward City, 1999—2001. Director product management Compass Learning, Weston, since 2001.
Major achievements
Personality
,Despite holding many leadership positions, Gloria believes in a cooperative work environment rather than top-down directives. She values the ideas, opinions and knowledge of all her staff members and encourage them to contribute in a creative way. She has been a fighter for workers at all levels, holding positions as Union Steward for teachers and fighting for their rights as professionals.

She believes the arts are key in bringing out the talent in people and in education and has fought for schools to include dance, drama, music and art in the classroom since the beginning of her career.
Quotes from others about the person
Gloria is a consummate professional who is smart and hard working . She is well respected by her peers, subordinates and managers for her insights and her openness towards new ideas. Gloria is an asset to any team she chooses to align herself with.March 23, 2010, (Rajeev Puri managed Gloria B. indirectly at CompassLearning)

Gloria is an amazing colleague who shares her wisdom and experience that she has gained over the years in both business and education. August 26, 2008, (Charles Grimes worked directly with Gloria B. at Broward County School District).

Gloria is a true professional educator and teacher with expertise in technology, curriculum development, assessment, and professional development.

(April 20, 2013, Sue Kinder worked directly with Gloria B. at Broward County School District)
Interests
Philosophers & Thinkers : Albert Camus, Erich Fromm, Aristotle, Buddhism, Plato,
Politicians: John Kennedy, Nelson Mandela, Golda Meir
Writers: Dostoyevski, Shakespeare, Yeats, T.S. Eliot, Joyce, modern mystery writers,
Artists: Pablo Picasso, Toulouse Lautrec, Salvador Dali
Sport & Clubs: American Football, European Football, Ice Hockey, baseball. Yankees,
Theater, travel, art appreciation and creation, dance and other exercise
Connections
References
Biography —

2016

Biography appears in Marquis "Who's Who in America." Gloria B. Moss computer company executive; B Location: Fort Lauderdale, FL Country: United States
NBCNews.com Video Player —

2014

I have become quite interested in investing since retiring and becoming a consultant. See: NBC Nightly News interview: http://www.msnbc.msn.com/id/21134540/vp/41758765#41758765 Retirees' 401(k) Accounts Rebounds With Market, but Still Has a Way to Go (See: ABC News Interview) http://www.google.com/search?q=gloria+moss+401k&ie=utf-8&oe=utf-8&aq=t&rls=org.mozilla:en-US:official&client=firefox-a&safe=strict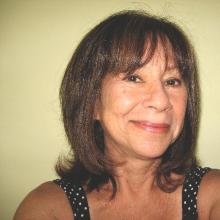 Born
March 22, 1946
(age 71)
Nationality
1968

1973

1981

1981 - 1985

1985 - 1987

1987 - 1991

1991 - 1999

1999 - 2001

2001
Contributor  
Physical Characteristics
Personality
Physical Characteristics
Ethnicity
Ethnicity details
Views and World outlook
Quotations
Quotations
Background
Go
up
Edit Profile