Background
Education
Career
Began career with Station CFJR, Ontario. Formerly with Canadian Broadcasting Company, Montreal, Quebec, CJOH-television, Ottawa. Former parliamentary correspondent, network anchorman Canadian television.

Network anchorman, national correspondent ABC News, New York City, 1964—2005. Anchor ABC Evening News, 1965—1968. London anchorman World News Tonight, 1978—1983, anchorman, senior editor, 1983—2005.

Also involved with production numerous network documentaries. Anchorman Peter Jennings Reporting, from 1990. Moderator news specialists for children.

Anchorman Capital to Capital. Anchor television series The Acquired Immune Deficiency Syndrome Quarterly, Public Broadcasting Service.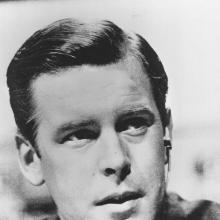 1964 - 2005

1965 - 1968

1978 - 1983