Career
Founder MicroSolutions (sold to CompuServe), 1983-1990. President Radical Computing. Co-founder Audionet (became broadcast.com in 1998 (acquired by Yahoo!), 1995—1999.

Owner, managing partner Dallas Mavericks, since 2000. Co-founder, president, chairman HDNet and HDTV Cable Network, since 2001. Chairman, co-owner Magnolia Pictures, Landmark Theaters.

Chairman, majority owner Rysher Entertainment. Co-owner 2929 Entertainment. Owner IceRocket; partner RedSwoosh.

Investor Weblogs, Inc., Brondell, Inc., Goowy Media Inc. Speaker in field.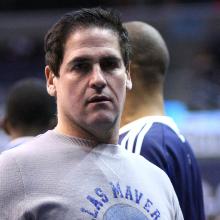 Born
July 31, 1958
(age 59)
Nationality
1981

1983 - 1990

1995 - 1999