Education
Career
Councillor Lombardy Region, Italy, 1985—1992. Member of Parliament Senate of the Republic, Chamber of Deputies, 1992—1994. Member of Parliament, Lombardy I Chamber of Deputies, since 1994, deputy speaker, 1994, chairman committee on parliamentary immunity, 1996—1998.

Chairman of deputies National Alliance Parliamentary Group, 2001, 2004—2005, first vice president, 2003. Acting president National Alliance Party, since 2008. Minister defense Republic of Italy, since 2008.

Officer Regular Army Reserve, Italy.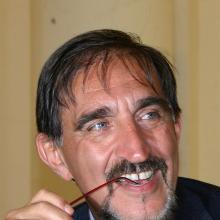 1985 - 1992

1992 - 1994

1994

1994

2008

2008