Robert Sanderson Mccormick
Background
Robert Sanderson McCormick was born July 26, 1849 on the family plantation known as Walnut Grove in Rockbridge County, Virginia. His father was William Sanderson McCormick (1815–1865) and his mother was Mary Ann Grigsby (1828–1878), whose family owned the Hickory Hill plantation.

When Robert was an infant, his family moved to Chicago to join the McCormick family agricultural machinery business, which became known as International Harvester. He attended prep school at the University of Chicago and went to college at the University of Virginia.
Career
McCormick formed a partnership with his paternal cousin Hugh Leander Adams which they named McCormick & Adams, to invest in a grain elevator at St. Louis, Missouri in 1876. In the continuing national economic troubles in the aftermath of the panic of 1873, the enterprise failed.

Politically active and a major donor to the Republican Party, in 1889 McCormick was appointed as Second Secretary of the American Legation in London, where he served from 1889 to 1892, under Minister Robert Todd Lincoln. That led to his appointment as official representative for the Chicago 1893 Exhibition.

His diplomatic career took off when President William McKinley appointed him as minister to Austria-Hungary on March 7, 1901. McCormick presented his credentials on April 29, 1901, and was promoted to be the first American ambassador to Austria-Hungary on May 27, 1902. He was recalled on December 29, 1902. Following this, he served as United States ambassador to Imperial Russia to 1905. In 1905 he replaced Horace Porter as ambassador to France.

He retired in 1907 when his health started to decline. He was replaced by Henry White. He died from pneumonia on April 16, 1919 at his home in Hinsdale, Illinois. He was buried in Graceland Cemetery.
Major achievements
In 1907, Emperor Nicholas The second of Russia conferred on him the Order of St. Alexander Nevsky, in recognition of his services to Russia during the war with Japan.

The Japanese decorated him with the first class of the Order of the Rising Sun, for his attention to Japan's interest during the Russo-Japanese War. He was credited with negotiating with Russia to allow Jews to emigrate using United States passports, as suggested by Chicago Rabbi Emil G. Hirsch.

The French government conferred on him the Grand Cordon of the Legion of Honor, for furthering the relations between France and the United States.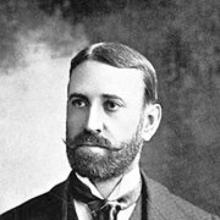 1889 - 1892

1892 - 1893

March, 1901 - July, 1902

1902 - 1905

July, 1902 - December, 1902

May 1, 1905 - March 2, 1907
Contributor  
First Name
Middle Name
College/University

University of Chicago
University of Virginia

Career

American Legation at London

Position
Address
mainPhoto

World's Columbian Expedition in London

Major Achievements

In 1907, Emperor Nicholas The second of Russia conferred on him the Order of St. Alexander Nevsky, in recognition of his services to Russia during the war with Japan. The Japanese decorated him with the first class of the Order of the Rising Sun, for his attention to Japan's interest during the Russo-Japanese War. He was credited with negotiating with Russia to allow Jews to emigrate using United States passports, as suggested by Chicago Rabbi Emil G. Hirsch. The French government conferred on him the Grand Cordon of the Legion of Honor, for furthering the relations between France and the United States.

Awards
Address
Family description
Membership description
Relatives

William Sanderson Mccormick
Mary Ann (Grigsby) Mccormick
Katherine Van Etta Medill
Joseph Medill McCormick
Katrina McCormick
Robert Rutherford McCormick

School and college years description
Personality
Quotes from others about the person
Physical Characteristics
Go
up
Edit Profile