Career
Biala's unique contribution to the rise of modernism was celebrated throughout her lifetime from New York City to Paris. The albums of art history remark on her sublime assimilation of the School of Paris and the New York School of abstract expressionism. Her career as an artist spans nearly eight decades and two continents.
Major achievements
Solo and group exhibitions throughout United States and Europe. Her works are represented in permanent collections Whitney Museum, Phillips Collection, Washington, Museum Lausanne, Switzerland, Princeton (New Jersey) Museum, Newark Museum, Musee de Grenoble, France, Musee d'Ingres, Montabar, France.
Connections
She married artist Daniel 'Alain' Brustlein, a cartoonist for the New Yorker, and the couple began a lifelong process of living and exhibiting between Paris and New York.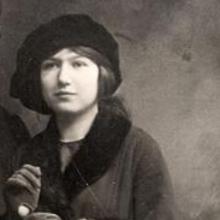 Born October 18, 1903
Nationality
Ethnicity:
2000

January 1, 1924 - January 1, 1925

1925