John Waterman Okey
He was a Democratic judge and legal author in the U.S. State of Ohio and was an Ohio Supreme Court Judge 1878-1885.
Background
Okey, John Waterman was born on January 3, 1827 in Woodsfield, Ohio, United States. Son of Cornelius and Hannah (Weir) Okey.
Education
Okey was tutored privately.

He studied law at Woodsfield, and became Probate Judge and Judge of Common Pleas.
Career
John Waterman Okey's legal career included 36 years in private practice and service on the Monroe County courts and the Supreme Court of Ohio. Okey's contemporaries and subsequent legal scholars also knew him for his editorial work in the Digest of Ohio Reports and the Municipal Code, as well as his tenure on the commission formed to revise and draft the Revised Statutes of Ohio.

While working on the commission, Okey was nominated by the Ohio Democratic Party to run for the Supreme Court of Ohio in 1877. He was reelected to his second term in 1882. In 1882, Okey served as chief judge.
Major achievements
In 1865, Okey moved to Cincinnati, and with Judge Gholson he wrote Gholson and Okey's Digest of Ohio Reports. He also authored Okey and Miller's Municipal Law with S. A. Miller. During his tenure, Okey drafted 170 written opinions, now found in volumes 34 through 43 of Ohio State Reports. Nine opinions were cited by other courts numerous times and were still cited by Ohio and other state courts in the 20th century.
Works
Gholson and Okey's Digest of Ohio Reports
Okey and Miller's Municipal Law
Personality
Interests
Compiling of Ohio laws.

Okey's drafted opinions represent brief and concise statements of legal principles, similar to those drafted by his fellow judges. They differ, however, in four respects: Okey's opinions often spoke to issues of statutory interpretation, more than likely due to his extensive knowledge of Ohio statutes gained from his work in compiling digests of Ohio laws. Secondly, Okey's opinions showed a familiarity with case law of other courts because he often referred to precedents from U.S. federal courts, other American state courts and English common law. Thirdly, his opinions embodied the style of writing of contemporary judges from other states and served as a model for Ohio's judges and Justices who sought to bring Ohio's written opinions into harmony with other states. Finally, Okey's opinions provided his explanation of the Ohio statutes or case law impacted by the case before the Supreme Court. Okey recognized the value of the text of his written opinion was its ability to persuade since the opinion's syllabus stated the Court's decision.
Connections
father: Cornelius

mother: Hannah (Weir)

Wife: May Jane Bloor

Son: George B. Okey

Joined his father in the practice of law. In 1885, George Okey was appointed reporter for the Supreme Court, editing volumes 43 through 45 of Ohio State Reports. In 1890, he was an unsuccessful Democratic Party candidate for a seat on the Supreme Court.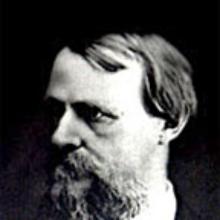 Born January 3, 1827
Died
July 25, 1885
(aged 58)
Nationality
1849

deputy clerk, the Monroe County Clerk of Courts office
Monroe County, state Ohio, the USA

1849 - 1853

private law practice, Ohio bar
Woodsfield, Monroe County, state Ohio, the USA

October 18, 1853 - 1865

judge, the Monroe County Probate Court
Monroe County, state Ohio, the USA

February 9, 1878 - July 25, 1885

Supreme Court Judge, Ohio Supreme Court
state Ohio, the USA
Contributor  
School
College/University
Career

the Monroe County Clerk of Courts office
Ohio bar
the Monroe County Probate Court
Ohio Supreme Court

Address
Background
Membership description
Works

book: Gholson and Okey's Digest of Ohio Reports
book: Okey and Miller's Municipal Law
book: Revised Statutes of Ohio

School description
College/University Description
Personality
Quotes from others about the person
Physical Characteristics
Go
up
Edit Profile