Career
For the last 11 years he has focused on health care policy including health information technology, comparative effectiveness, health insurance regulation and reform, payment policies, drug regulation and safety, health care reform, privacy and a variety of cutting edge health care policy issues. He has extensive expertise in Hill and Executive Branch Agency processes and dynamics. With over 25 years in Federal policy he has extensive contacts and working relationships.
Major achievements
As lead counsel, managed work assignments and led up to 5 professional staff

Performed as lead staff for House manager in several House-Senate Conferences.

Maintain a thorough, inside understanding of the legislative process and players at every level.

Worked with the Congressional Budget Office and Office of Management and Budget.

Organized policy agenda through oversight activities, hearings, and legislative efforts.

Wrote speeches, articles, briefs, and press statements for Chairman of Committee. Participate in debates and panels in numerous public forums.

Studied, prepared, and utilized communication plans. Led or covered provisions in a variety of proposed health care bills including "Patient's Bill of Rights, various health insurance laws, Health Information Technology Promotion Act, Health Certificates Act, Mental Health Parity Act, food and drug import safety legislation, follow-on biologics bills, vaccine and vaccine compensation bills, medical technologies bills, insurance regulation bills, and bills addressing the uninsured.

Lead staff on health information policy and advances in health information technology, Internet pharmacies, telemedicine, and privacy in numerous legislative efforts.

Led or covered provisions in a variety of enacted health care laws including: Medicare appeals and regulatory reform and other provisions in the Medicare Modernization Act; Patient Safety and Quality Improvement Act; Drug Safety and other provisions of the Food and Drug Administration Amendments Act; and Genetic Information Nondiscrimination Act; and Biomedical Advance Research and Development Authority.

Developed, drafted, and managed the political support for the House-passed Risk Assessment and Cost-Benefit Act of 1995 (a centerpiece of Contract with America).

Appeared on "Cable News Network Presents: The Republican Revolution" as lead staff for regulatory reform in "Contract with America."

Lead environmental staff for Superfund, global agreements, chemical plant security, hazardous waste, energy and toxic substances, Safe Drinking Water Act, global drinking water strategies, radon, indoor air, lead paint, environmental risk assessments, oil and gas wastes, and shipments of interstate waste. Counseled policymakers, drafted preambles and rules, and litigated under a variety of Federal environmental laws including the Clean Water Act, Resource Conservation Recovery Act, and Safe Drinking Water Act.

Maintained extensive knowledge of administrative law and process. Participated in regulatory negotiations.

Worked on successful briefs in district and appellate courts. Presented successful oral argument before the District of Columbia Circuit.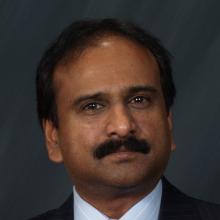 Born
September 4, 1958
(age 59)
Nationality
Ethnicity:
August 30, 1976 - June 30, 1980

January 5, 1980 - January 9, 1981

September 1, 1981 - June 30, 1984

January 30, 1984 - January 3, 1991

January 5, 1991 - March 6, 2008

2000 - 2001

May 8, 2008 - May 30, 2011

January 3, 2010 - August 30, 2010