Background
Sherif, Fathi Mohamed was born on December 25, 1961 in Tripoli, Libya. He worked as a pharmacist for more than 10 years, and as a pharmaceutical university educator for more than 20 years. He obtained a university degree in pharmacy and PhD in pharmacology. He recipient Health Research prize from World Health Organization in 1994. He was a director of Libyan drug registration (2004-2007). Currently, he is Professor and researcher mainly interesting in drug use in Libya.
Education
Career
Director central pharmacy Health Ministry, Tripoli, 1985-1988. Assistant lecturer Tripoli University, 1986-1989, lecturer, researcher, 1992, head research unit, 1993, head department pharmacology, since 1994, associate professor pharmacology, 1995. Consultant High Medical Institute, Tripoli, since 1995, Ministry of Health, Tripoli, since 1995, Drug Research Center, Tripoli, since 1995.

Research fellow department medical pharmacology Uppsala (Sweden) University, 1992-1993. Science advisor Mediterranean Epilepsy Committee, 1997.
Works
Connections
Son of Mohamed Omar Sherif and Habiba Millad Massallatti. Married Mariam Mohammed El-Zurgani, October 14, 1993; 1 child, Marwan.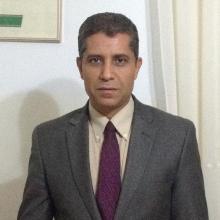 Born
December 25, 1961
(age 55)
Nationality
Ethnicity:
1977 - 1980

1981 - 1985

1985 - 1988

1989 - 1989

1989 - 1992

1992 - 1994

1992 - 1994

1994 - 1995

1994 - 1996

1996 - 1999

1999 - present

1999 - 2006

2008 - present
Contributor  
Career

Central pharmacy, NPC,Health Ministry
Central Pharmacy, NPC, Ministry of Health
Go
up
Edit Profile