Background
Education
Career
In 1937, Fernos-Isern joined Luis Muñoz Marín organize the "Popular Democratic Party".

In 1941, he served as the Director of civilian defense for the San Juan Metropolitan Area.

In 1942 he returned to head the Department of Health and the Administration of Public Housing, as Director of the War Effort Office for Puerto Rico.

From 1943 to 1946 Dr. Fernos-Isern was also the acting governor of Puerto Rico, during the Governorship of Rexford G. Tugwell under appointment as Permanent Acting Governor approved by president Franklyn D. Roosevelt.

On June 8, 1950, the United States Senate approved the "Public Law 600", allowing Puerto Rico to establish its own constitutional local government. Fernos-Isern served as president of the Constitutional Convention, which formulated the Constitution of the "Commonwealth".

Fernos-Isern did not seek re-election in 1964. He returned to Puerto Rico from Washington, D.C. and was elected to the Puerto Rican Senate, serving between 1965-1969.

After he retired from politics, he returned to the University of Puerto Rico as Resident Scholar.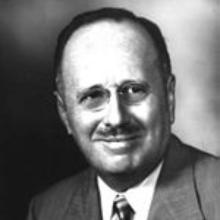 1915

1916 - 1918

1919

1921

1931 - 1933

1933 - 1942

1942 - 1945

1946 - 1965

1965 - 1969