Background
Education
Career
Research fellow University Connecticut Health Center, Farmington, 1977-1980. Assistant professor University Illinois, Chicago, 1980-1987. Associate professor Loyola University, Maywood, Illinois, 1987-1993.

Senior scientist Cook County Hospital, Chicago, since 1988, director research laboratory, since 1993. Associate professor Rush Medical College, since 1994. Member scientific committee Hektoen Foundation for Medical Research, Chicago, since 1990, review committee American Cancer Society, Illinois Division, Chicago, 1989-1996.
Major achievements
Achievements include localization of formylpeptide chemotaxis receptors on leukocytes. Developed and characterized skin dermal substitute for use in wound healing, abdominal wall repair;demonstrated great potential of Noal Castle discase virus virus as an anti-tumer agent for a wide range of human cancers including neutablastoma, sarcomas, pancreatic tumors, and other carcinomas. Disclared injurious cardiac effects of electromascular incapacitation(stun) devices and other electric field effects.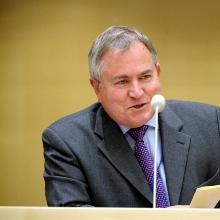 1972

1978

1977 - 1980

1980 - 1987

1987 - 1993

1988

1994