Education
Career
Research assistant department psycholgoy Hebrew University, 1970-1971. Teaching assistant departments psychology and biology University Pittsburgh, 1972-1975. National Institutes of Health postdoctoral trainee department genetics University Wisconsin, Madison, 1975-1977.

Research fellow school biological science Flinders University South Australia, 1977-1978. Research fellow Center for Development Biology, University California, Irvine, 1978-1980. Member faculty department zoology Oregon State University, 1981-1986.

Assistant professor and chair national science division school humanities Old College, Reno, 1986-1987. Visiting professor interdisciplinary studies program Wayne State University, Detroit, 1987-1989, assistant professor interdisciplinary studies program, 1989-1992, associate professor, since 1992. Presenter at meetings and conferences.
Politics
1. Real Democracy (not plutocracy). 2. Constitutional money (abolish the Federal Reserve). 3. No private money in politics.
Party affiliation: Revolutionary Party
Connections
Married Helen Gail Stern, 1969 (divorce 1987). Children: Eric Adam, Ethan Dan. Married Donna Marie Hoefler, September 14, 1988.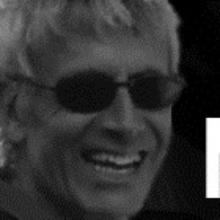 Born
March 27, 1947
(age 70)
Nationality
Ethnicity:
1972

1975

1970 - 1971

1972 - 1975

1975 - 1977

1977 - 1978

1978 - 1980

1981 - 1986

1986 - 1987

1987 - 1989