Ebrahim Rasool
Ebrahim Rasool, South African ambassador. Named Foreign Direct Investment Africa Personality of Year, London Finance Times, 2005; recipient We Care award, Tygerberg Hospital, 1997, Nelson Mandela Health and Human Rights award, Kaiser Family Foundation, 1998, Visionary Leadership and Public Good award, World Congress Muslim Philanthropists, 2008, Commitment and Leadership in the Fight Against Crime award, Business Against Crime, 2008.
Education
Career
Executive member United Democratic Front, South Africa, 1983—1988, regional secretary. National secretary Call of Islam, South Africa, 1984—1994. Teacher Spine Road Senior Secondary School, South Africa, 1985.

Incarcerated without trial and banned & restricted, 1985—1988. National coordinator World Conference on Religion and Peace, 1986—1989. Information officer Foundation Contemporary Research, South Africa, 1989—1991, chairman board trustees, 1992—1994.

Chairman Eco-Programme, South Africa, 1991—1994. Assistant rector University We. Cape, 1991—1994; regional treasurer African National Congress, 1991—1994, chairman We.

Cape, member national executive committee, since 1998. Member executive council health and social services We. Cape Provincial Government, 1994—1998, member executive council finance and economic development, 2001—2004, premier South Africa, 2004—2008.

Special advisor to the state president Government South Africa, 2008—2009. Member of Parliament National Assembly, South Africa, 2009—2010. Ambassador to the United States South African Department International Relations and Cooperation, Washington, since 2010.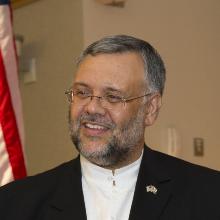 Born
July 15, 1962
(age 55)
Nationality
1983

1984

1983 - 1988

1984 - 1994

1985

1985 - 1988

1986 - 1989

1989 - 1991

1991 - 1994

1991 - 1994

2004 - 2008

2008 - 2009

2009 - 2010

2010